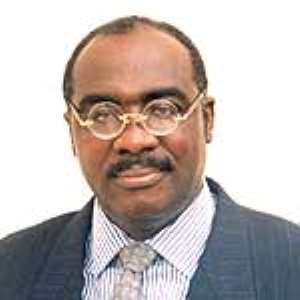 The Minister of Education, Science and Sports, Papa Owusu Ankomah on Monday called on teachers to join hands with the government in the spirit of reconciliation and brotherhood to resolve problems facing the teaching profession.

He made the call at a durbar with teachers in the Shama-Ahanta East Metropolis at Takoradi as part of a tour of the Western Region.

Papa Owusu Ankomah said dialogue was necessary in finding solutions to problems facing the education sector to avert industrial actions.

He said he personally wanted to instill confidence in the process of dialogue because militancy without dialogue would not resolve the sector's problems.

Papa Owusu Ankomah said 55 per cent of the budget of the educational sector goes into salary and salary-related allowances and that there was the need to manage finances in such a way that the sector would not ground to a halt.

He had inspected government-funded projects at Saint John's School, Fijai Secondary School, Adiembra Secondary Technical School and the Shama Secondary School.
Papa Ankomah also visited Twin-City Special School and the School for the Deaf at Inchaban.
Source GNA