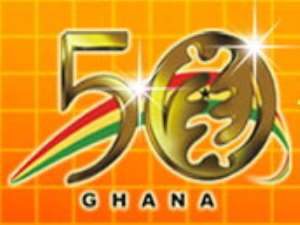 An International Trade and Exhibition Fair promising to be the biggest event ever to showcase Ghana's achievements in trade, industry and technological advancement will open on Wednesday.

Preparation towards the Jubilee fair, to be opened by President John Agyekum Kufuor has been outstanding as local and foreign participants seemed to have been given ample time to register, mount their cubicles and exhibits in the various pavilions and stands.

The Ghana News Agency reports after it visited the Ghana Trade Company Limited on Monday, on Monday that all is set for the grand opening.

Mr Lawson B. Gidigasu, Director, Technical Operations of the Trade Fair Company told the GNA that preparations were far advanced and that stands were officially handed over to exhibitors to mount their wares.

He stated emphatically that the one million targeted participants would be exceeded as the number of countries from Africa apart from the Sub-Region as well as local exhibitors kept increasing apparently due to celebration of Ghana @50.

Mr Gidigasu said this year's fair has given extra four days free of charge to the exhibitors and that the Ghana Trade Fair Authority was happy with the level of cooperation so far.

"Security is intact, apart from our private personnel that have been beefed up, there are also the military and police personnel that would help maintain order on the fair ground," he said.

He said this year's Golden Jubilee Fair would not only be most revealing, but also very attractive and interesting to visitors who would come for whatever reason.

Mr Gidigasu said the colours of Ghana would be well displayed in variety of designs within and outside Pavilions, especially Ghana's pavilion where locally made products would be showcased.

The fair is under a broad theme: "Championing the African Excellence." Its sub theme is: "50 years of harnessing Ghana's Trade and Industrial Opportunities."

It would be in line with Ghana's development priorities that placed special emphasis on local products and services in sectors such as agriculture and food production, building and construction, industrial and production machinery, oil and petro-chemical, mining and energy, transport, telecommunication, scientific and technological breakthroughs and banking and finance.

At the launch last October, Ms. Esther Ofori, Chief Executive of GTFC, said 2007 would be the 40th anniversary since the institution of trade fairs in Ghana at the centre.

She said through an effective collaboration with the Ministry of Trade, Industry, Private Sector Development and President's Special Initiative and the Ghana @ 50 Secretariat as well as other institutions, the golden jubilee fair would be one that Ghanaians and the world would be proud of.
Source GNA