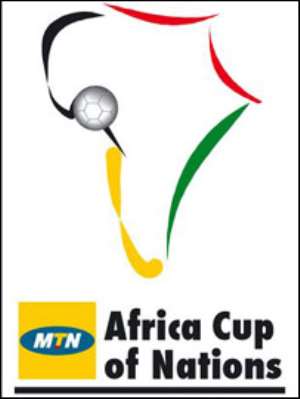 2008 Nations Cup

The African Nations Cup is without doubt the greatest sporting spectacle on the continent.
The two-year marathon that is the qualifying campaign for the 2008 finals in Ghana finishes in September 2007.
Each group winner qualifies automatically for Ghana where they will be joined by the top three runners-up from the groups made up of four teams.
Egypt are the reigning African champions. The Pharaohs won a record fifth Nations Cup title when they beat the Ivory Coast this year.
--------------------------------------------------------------------------------
Group 1: Gabon, Ivory Coast, Madagascar Group 1
--------------------------------------------------------------------------------
Group 2: Mauritania, Egypt, Burundi, Botswana Group 2
--------------------------------------------------------------------------------
Group 3: Uganda, Niger, Nigeria, Lesotho Group 3
--------------------------------------------------------------------------------
Group 4: Sudan, Seychelles, Tunisia, Mauritius Group 4
--------------------------------------------------------------------------------
Group 5: Cameroon, Equatorial Guinea, Liberia, Rwanda Group 5
--------------------------------------------------------------------------------
Group 6: Angola, Kenya, Eritrea, Swaziland Group 6
--------------------------------------------------------------------------------
Group 7: Burkina Faso, Senegal, Tanzania, Mozambique Group 7
--------------------------------------------------------------------------------
Group 8: Gambia, Algeria, Guinea, Cape Verde Group 8
--------------------------------------------------------------------------------
Group 9: Togo, Mali, Sierra Leone, Benin Group 9
--------------------------------------------------------------------------------
Group 10: DR Congo, Ethiopia, Namibia, Libya Group 10
--------------------------------------------------------------------------------
Group 11: Zambia, South Africa, Congo, Chad Group 11
--------------------------------------------------------------------------------
Group 12: Malawi, Morocco, Zimbabwe Group 12