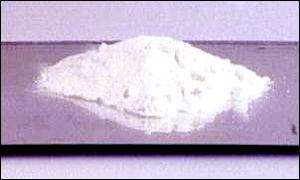 Peddling and consumption of hard illicit drugs among students in Cape Coast, the Central regional capital is gaining alarming notoriety with kids from influential and rich families controlling the distribution and demand chain, according to a publication of The Enquirer newspaper.
The newspaper said its underground investigations had revealed that the illicit consumption and peddling of hard drugs was focused on students from mostly the secondary and tertiary educational institutions in the Cape Coast municipality.
The news report said three categories of hard drugs; cocaine, heroine and cocktail which is a mixture of cocaine and heroine were all being sold and consumed by these students.
The suppliers of the drugs were said to be coming from Accra and Tema. The peddlers usually referred to by the students as Dons had recruited some students who sold on campuses and rendered daily accounts. Similar drug points had been established in homes closer to some of these schools.
The story said outside the schools one "bullet" of cocaine sold at ¢15,000 whilst heroine was ¢18,000 and cocktail ¢ 25,000.
The paper explained that the drugs were expensive on campuses because the student peddlers inflated the prices to make some profit before rendering accounts to their "Dons".
Easy access points in the municipality included Bakano, Adisadel Estate and Apewosika.
"A school prefect of one of the first class schools within the municipality under strict condition of anonymity said that student drug addicts are becoming a serious problem at Cape Coast" , according to the paper.
He said most of the students in such situations came from rich and influential families and did not have problems getting money to procure the drugs.
According to him, thievery was on the ascendancy because of the use of drugs by students.
"Formerly, we knew of "wee" but today the trend has changed among us, some students are virtually becoming "junkies", they cannot do anything without the drugs," he said.
He said that the Students Representative Council of his school was working hard to help authorities to smoke out those involved in the act.
Asked whether the school authorities were aware of the situation, he said it was very difficult to pinpoint the users because they did not smell of anything.
He further said that there were rumors that sometimes competitions were organised for the addicts to see which of the schools had the hard "junkies".
According to the paper, a businessman at Adisadel Estate, Martin Yoofi Painstil said it was an eyesore to see a lot of students trooping to various "ghettoes" on daily basis to buy drugs.
He said he was liaising with other residents to strengthen security in the area because they had been experiencing stealing in recent times.
"I have lived all my life here, but what is happening here is a very serious problem and steps must be taken before more students are lured into the usage of hard drugs", he said.
Source: The Enquirer