NDC to call off boycott of Parliament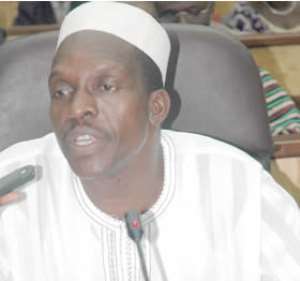 The minority NDC Members of Parliament are expected to end their indefinite boycott of the house this week.
Though the party is yet to make any categorical statement to that effect, sources say a meeting to be held on Monday to review the boycott would likely see the MPs return to the house.
The MP's announced their boycott of proceedings of Parliament in solidarity with their colleague Dan Abodakpi who was handed a 10-year jail term a fortnight ago for causing financial loss of $400,000 to the State.
The move to go back to Parliament has been highly expected following a call by Abodakpi at the weekend for them to review the indefinite boycott and return to the house, expressing his appreciation to the NDC party and the MPs for their solidarity.
Minority Leader Alban Bagbin told Joy News a decision to return to Parliament or not will only be known after the meeting.
Meanwhile the NDC has dismissed allegations that it had a grand design to destabilize the country.
Executives of the East Ayawaso branch of the ruling NPP told a news conference on Friday that the minority's indefinite boycott of parliamentary proceedings and a planned procession by the Committee for Joint Action were both part of the NDC's plan to cause mayhem in the country.
But a leading member of the NDC and deputy Minority Leader, Edward Doe Adjaho said the allegations were laughable and needed to be treated with contempt.