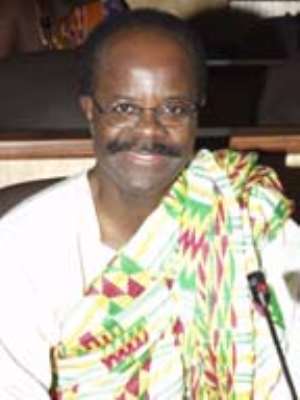 The disbursement of the $547 million allocated to Ghana by the Millennium Challenge Corporation of the United States of America is to begin next month.
This follows the certification of Ghana's programme of action after the country had met all the conditions set by the MCC.
The Minister of Public Sector Reform and Chairman of the Millennium Development Authority, Dr Paa Kwesi Nduom said that Ghana met the disbursement conditions last Friday and put to rest all the speculations that the money would never be made available to the country.
He said following the signing of the compact between Ghana and the MCC in August last year, it had to meet certain conditions before the money would be made available.
He said the certification last Friday of Ghana's programmes to signify that it had met all the conditions was the second significant event after the signing of the agreement last August.
Dr Nduom, who appeared highly elated, said the US Treasury soon after the certification by the MCC also confirmed to Ghana that the entire money had been set aside and was available to be accessed.
As to what some of the conditions were, he said they included preparing a procurement and disbursement plan setting up MiDA, a banking agreement with the Bank of Ghana and a legislative arrangement.
All these, he said had been done and submitted to the MCC, which gave the final green light last Friday.
Dr Nduom said MiDA would now come up with quarterly procurement and disbursement plans to access the money on that basis.
He explained that after those procurement and disbursement plans had been submitted to the MCC, the money will be transferred into an account with the Bank of Ghana.
He said the challenge was for MiDA to rise up to the task to make sure that the money was accessed as fast as possible to put the various programmes on course.
"Now we are ready for the field work. Hopefully early next month we will start with the initial disbursements," he said.
Dr Nduom said weeks ago MiDA signed agreements with 14 nuclear pineapple and mango farmers and hoped to release funds to them to signify the beginning of work.
The Chief Operating Officer of MiDA, Matthew Armah said the certification meant that the compact had now come to effect.
He said unless Ghana breached the agreement, there was no way the money would not be released to it.
Source: Daily Graphic