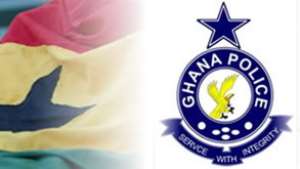 A circuit at Cape Coast on Friday remanded Samuel Anthony a 15-year-old unemployed boy in custody for allegedly raping a 32 year old woman at Nkramofokrom in the Central Region.
Anthony's plea was not taken and he would reappear on Friday March 2.
Prosecuting Superintendent Cyril Ackom told the court, presided over by Mr Richard Asiedu-Badu, that the victim, who lives at Esanful, is the ex-wife of Anthony's uncle and that last Tuesday at about 1900 hours the victim who was returning from Cape Coast decided to visit some relatives at Nkramofokrom.
He said after seeing the relatives the victim decided to live for her village and Anthony offered to accompany her home, of which she obliged.

Superintendent Ackom said on their way Anthony demanded to have sex with the victim but this infuriated her and before she could utter a word, he attacked her, dragged her into a near by bush and sexually abused her.

He said the victim shouted for help and a witness in the case went to her aid and Anthony was arrested and during interrogation he admitted raping the victim.
GNA