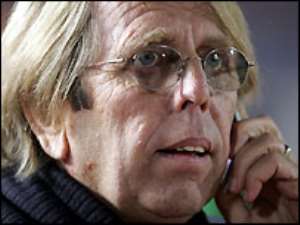 BLACK STARS' French trainer, Claude Le Roy has cautioned players in the local league to take their time to mature into full-blown players before embarking on foreign expeditions.
As part of his programme to form a formidable local Black Stars, Le Roy visited the Liberty Park in Dansoman for the Liberty Professionals-Feyenoord Academy midweek game where he expressed worry regarding the exodus of local players to foreign lands in pursuit of foreign contracts.
He told the press: "Players in the local league should take their time to mature before considering playing in foreign lands," "They can only play impactfully in foreign leagues when they make a mark in the local league," he added.
Le Roy cited soccer legends such as Abedi Ayew Pele and Liberia's George Oppong Weah, who went far in their careers as classical examples of players who made great impact on the local front before seeking foreign contracts.
"Abedi Pele and George Weah attained great heights in their separate endeavours in foreign lands because they took their time to learn and acquire the required skills before leaving.
He said the players' consistency in the local league will make them better players as well as ensure a competitive local league, which will produce quality players for the national teams.
The French trainer revealed that his search for local compliments to beef up the existing team continues, and he will extend his tentacles to the Division One league to rope in more charges as the days roll by.
Responding to the outcome of the Ghana-Austria game on March 24, Le Roy pointed out that the team is in the best of shapes to continue their current winning streak.