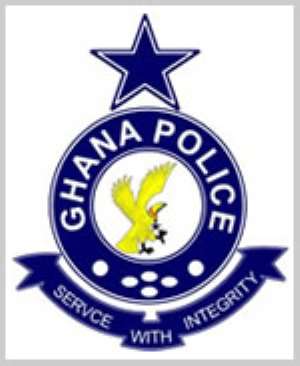 Nana Kwaku Poku, Resident Pastor of Jesus Chapel Worldwide at Tantra Hill, in Accra was on Monday sentenced to a fine of ¢2.1 million or in default seven months in hard labour in prison for using two passports to open a bank account.
He pleaded guilty to forgery and making false declaration to obtain two passports.
The court was presided over by Mr. Nathaniel Osam.
Presenting the case at the court, Assistant Superintendent of Police,George Abavelin said that Nana Kwaku Poku on January 30, this year, made a representation at the United Bank of Africa (UBA) formerly Standard Trust Bank, for enquiries to open an account at the bank.
As a normal requirement, Nana Poku was asked to produce a Ghanaian Passport to facilitate the processing of his application.
According to the prosecutor, Nana Poku obliged and presented a Ghanaian passport, H0927980 with the name of Osbert Obeng bearing his picture.
The next day, January 31, the pastor went to the bank to attempt to open another bank account presenting another Ghanaian Passport H966218 to officials of the UBA bearing his name Nana Kwaku Poku and his photograph.
The bank detected that the pastor had presented two different passports with the same picture but bearing two different names to enable him to open two separate accounts.
He was, therefore, arrested by the bank security and handed over to the police for investigation.
Spectator