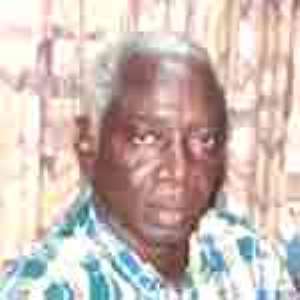 THE RETURNING Officers engaged by the Electoral Commission (EC) to supervise the recent District and Unit Committee Elections have expressed displeasure over the delay of their allowances for months.
They have however given the EC a two-week ultimatum to pay them or they would advise themselves.
This is due to the fact that up till now, all attempts by the Returning Officers to receive their due payment have proved futile.
Speaking to The Chronicle under anonymity, the Returning Officers disclosed that the Commission has no specified amount as allowances to them but rather pays them any amount they find desirable.
Based on this, the Officers have expressed their great dissatisfaction and requested the government to get involved in this matter if they really would like to have successful elections in the near future.
According to the Officers, the EC engaged their services to supervise Polling Assistants and train both Exhibiting and Presiding Officers on how to conduct a safe and efficient election.
They noted that the EC promised to give them some allowances after the election but to their utter dismay, the Commission did not fulfill its promise and even now, eleven months after the day of the election, they were yet to receive the promised allowances.
This is not the first time that the Officers have been short-changed by their employer. In the 2004 District Committee Elections, payment was not forthcoming for almost two years, making this latest betrayal of trust on the part of the EC particularly bitter.
This time however, the Officers are not prepared to wait: "We have families to feed and they are expecting us to play our roles as heads of the family," one said.
Though representatives of the Returning Officers have almost continuously rapped on the door of the EC, their efforts have been to no avail and where they have required the EC to be the quintessence of truth and transparency, they have instead found their actions to be detestable.
Though the contract amount was a pittance, the principle of the matter remains that money was promised and not delivered. "We are at the end of our tether," one disgruntled Officer remarked.
"We have waited far too long for this money and we now plead for the government to intervene on our behalf".
Presented with these allegations of mismanagement, the Director of Elections, Mr. Ahin, has denied all knowledge of the accusations of the Returning Officers.
Speaking to The Chronicle, he maintained that, "I have no prior knowledge of these accusations. No one has approached me regarding these so-called 'missing payments'.
As far as I am aware, the Returning Officers have each been paid and at the necessary cost."
He however said a thorough investigation into whether the monies had definitely been paid or not would be conducted saying, "If there are any anomalies with the fees, then I promise to you that this will be rectified immediately. But as I reiterate, to the extent of my knowledge, all payments have been distributed."