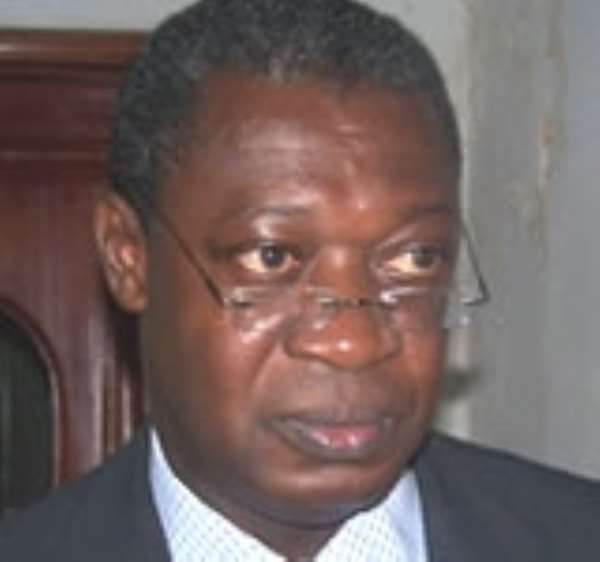 Dr. Andrews Arde-Acquah, Volta Regional Director of the Ghana Health Service (GHS) has implored health workers at all levels to offer selfless service to their clients to justify their continued agitation for higher pay.
He said half-hearted approach to duty, which sometimes manifests in poor relations with patients, was unacceptable.
Dr Arde-Acquah was addressing the Annual Performance Review Conference-2006 of the GHS in the Volta Region in Ho.
He said health workers should empathize with their clients and never by action, word or signal show disdain for any.
"You don't expect all you meet to reflect the same level of intelligence or exposure as yourselves," Dr Arde-Acquah stated.
He said it was only when discipline was combined with technical knowledge that positive results could be achieved.
Dr Arde-Acquah also called for fine management practices within the Service, where Supervisors would show loyalty to their subordinates and they in turn give off their best towards the objective of ensuring good health of the populace.
He mentioned high maternal mortality rate, fatalities from malaria among children, new outbreaks of guinea worm disease, poor environmental situation and poor nutritional status of the rural communities as challenges which confronted the region in its health delivery process last year.
Dr Arde-Acquah also complained about the "ageing status of the depleted workforce and the ever increasing workload on them," inadequate funds to maintain the deteriorated health facilities and the problem of motivating staff to accept postings to the less developed and hard to reach areas.
He said the review meeting would, through the process of interaction; determine new priority health interventions that would be pursued this year to bring relief to the people.
Dr Arde-Acquah said the new strategies should be within the new paradigm shift in the health delivery policy, which stresses on the tackling of the root causes of diseases to prevent affliction.
He called on health workers to collaborate with the district assemblies, under which they worked.
The meeting would hear situation reports on health issues from all districts, hospitals and institutions to be analysed and merged into a regional plan of action for the year.