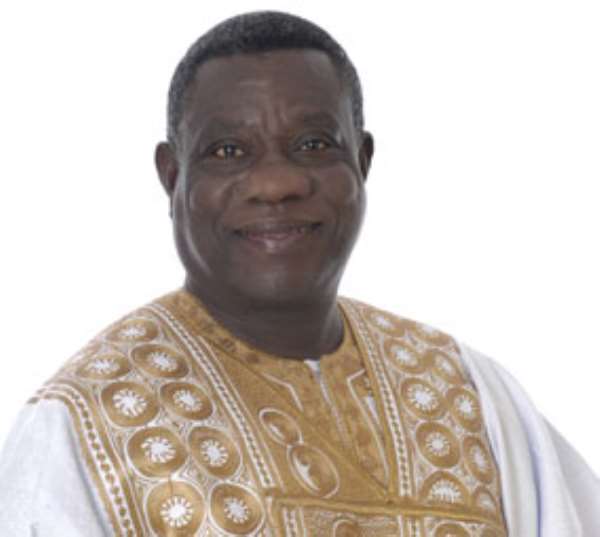 Members of the NDC minority in Parliament have scheduled a press conference for Wednesday to present an alternative State of the Nation address.
The 94 MP's are on an indefinite boycott of parliamentary in solidarity with their colleague, Dan Abodakpi, who was jailed 10 years on Monday February 5, for causing financial loss of ¢2.73 billion to the state.
The MPs who stayed out of Parliament when President Kufuor last Thursday presented his constitutionally mandated State of the Nation address, have since declined to comment on the address presented to Parliament in furtherance of the boycott.
Haruna Iddrisu, MP for Tamale Central told Joy News the press conference would present a truer state of the nation and dwell on issues affecting the country with the intention of telling Ghanaians that the party was a credible alternative government ready for the governance of the country.
Asked why the group would not be presenting its views in Parliament but at a press conference, Haruna said the party felt very strongly that Dan Abodakpi had suffered a lot of injustice hence the solidarity boycott.
"There are a series of events that we are going through and will culminate in some other major event up to the weekend after the press conference tomorrow and we think that the government which supposedly preaches the rule of law does not even believe in it in their adherence of it."
Asked when the boycott would end to enable the MPs go back to Parliament, Haruna said that date had not been determined yet and that the group was in no hurry to return to the house.
"That is yet to be determined. We are not in any rush to get back to Parliament. We will need to get some results. We will continue to explore legal and political opportunities that will assure us that justice finally has been done."
The Member of Parliament for Bole Bamboi, John Mahama who also spoke to Joy News later during the Newsnite programme, said the press conference would cover areas such as governance, selective justice, the economy, aviation, communication, the President's Special Initiatives, human rights and security, energy, health and education among a host of other areas.
He summed the NDC's view of the state of the nation as not very good, directly contrasting the government's view that the state was healthy.