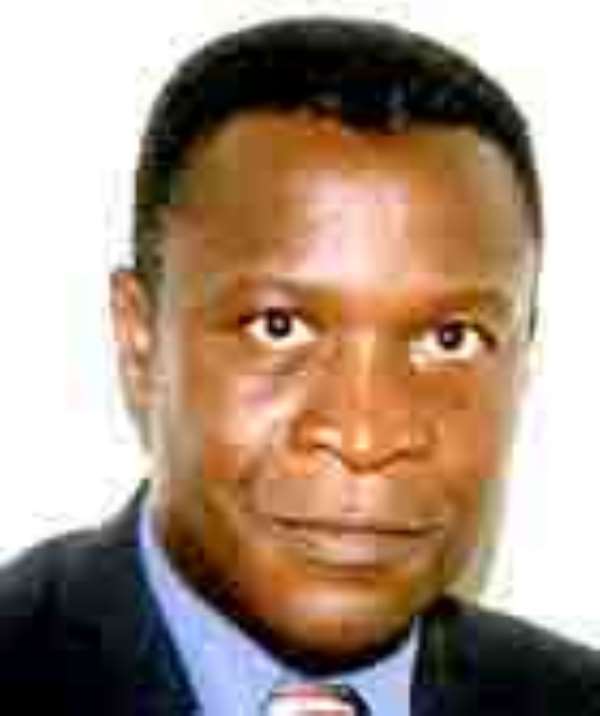 THE GOVERNMENT has been told not to rejoice thinking that it has won the fight against ghost names from salary pay rolls because more exists than those that have been removed.
A contributor, Mr.Godfred Asamoah who is an Accountant, stated this at the just ended People's Assembly at Koforidua, on observation that the government has not scored even fifty percent because more ghost names keep on appearing on pay rolls every month.
He lauded the government for its efforts in cleaning the pay rolls of ghost names but expressed surprise that while the government officials were rejoicing that they had won the fight, more ghost names were being detected.
Mr. Asamoah said the re-emergence of ghost names on pay rolls has come about because salaries were paid to workers long before the pay rolls were received for Accountants to double check names and delete ghost names.
As a result, the fraudsters collected their booty before they were made out.
The contributor appealed to the government to ensure that the Controller and Accountant General's Department makes available all salary workers pay rolls two weeks before they are paid.
This measure, he noted, would help them (Accountants) to delete ghost names from pay rolls as well as arrest those who fraudulently withdraw salaries through the ghost names.
Removal of ghost names from government pay rolls became a hot issue as every Ghanaian became much concerned about the exercise, looking at the volumes of money the state loses to these fraudsters who claim to be civil servants with their names on government pay rolls but are not and yet collect salaries.
It would be recalled that some of the suspects were arrested in government agencies, departments and corporations as they tried to withdraw money illegally.
This put fear in a majority of them who put a stop to it by going into hiding which created a calm situation to impress that it was all over.
However the contributor raised an alarm that it was not over yet and gave a new strategy to trap them.