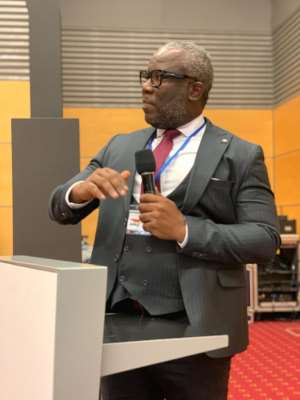 Ghanaian legal luminary Kwame Nyampong, Esq., has been honoured with the prestigious Global Law Experts (GLE) Award for 2023. Recognized as a leader in his field, Kwame, who heads the renowned law firm Franklyn and Partners in Ghana, received the "Corporate Practice & Mergers and Acquisition Experts of the Year" award.
Expressing his elation and humility, Kwame shared his commitment to continue making significant contributions to the legal profession and serving humanity to the best of his abilities.
"It is truly thrilling to be acknowledged for one's accomplishments and receive such an esteemed award. I am genuinely humbled and assure everyone, including the international community, that there is more to come from me," stated Lawyer Nyampong.
With extensive experience in a wide range of corporate transactions and arrangements, including restructurings, corporate reorganizations, demergers, and related matters, Lawyer Nyampong provides expert advice on schemes of arrangement, capital reductions, share buybacks, joint ventures, strategic alliances, commercial contracts, corporate governance, and more.
Known for his exceptional leadership qualities and his willingness to take on challenging tasks, kwame is highly regarded as a goal-oriented, creative, and resourceful legal practitioner with exceptional problem-solving abilities. He has specialized expertise in debt recovery, having previously served as the managing director of Direct Debt Recovery Consult Limited.
In addition to his legal career, Kwame has held leadership positions at Eagle Watch Limited, a company specializing in due diligence and personal and corporate profiling. He has also served as a recovery consultant for 15 commercial banks and began his legal practice at Adu-Kusi and Associates, formerly known as Law Bureau.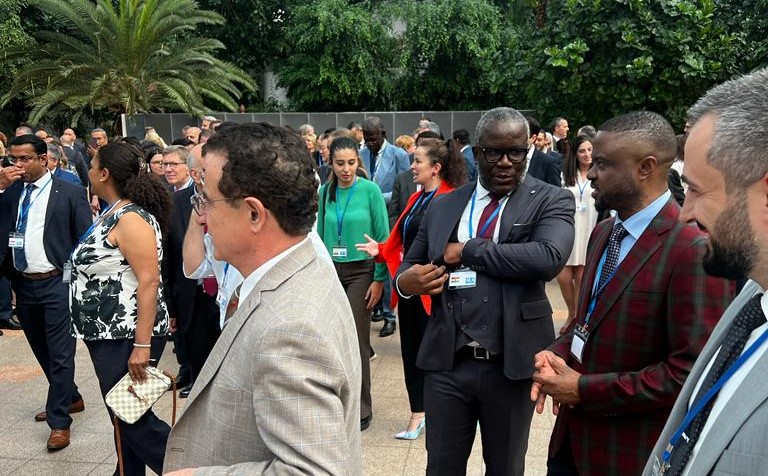 Prior to pursuing law, Kwame obtained formal education in economics, project management, and finance. He currently serves on several boards in various capacities, including the fields of oil and gas, manufacturing, banking, and finance.
Kwame's dedication to uplifting the less privileged in society is evident through his engagement in humanitarian services, such as making donations to the Teshie Children's Home.
The Global Law Experts' annual awards, established in 2010, celebrate excellence, innovation, and performance within the global legal community. The awards recognize deserving individuals in a challenging global environment, providing a comprehensive analysis of the industry and honouring the best of the best in terms of industry experts.
GLE takes pride in the validity of its awards and winners, which are determined solely on merit. The organization acknowledges leaders in their respective fields and offers winners promotional packages to showcase their achievements.
With over 50 practice areas and a network of over 2,000 experts in over 140 countries, Global Law Experts' practice area guides provide invaluable support and expert guidance from lawyers who have demonstrated their expertise in their chosen specializations.