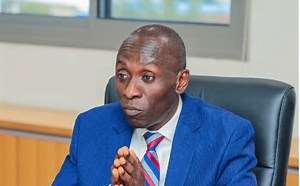 The Deputy Communications Director for the New Patriotic Party (NPP) Ernest Owusu Bempah has said the National Democratic Congress (NDC) during its tenure of office engaged in shady deals.
He said the NDC allow one company to monopolise the sale of Liquified Petroleum Gas in the country.
Owusu Bempah whiles making the assertion claims to have a contract document in his possession as proof of his claim.
Speaking to Roland Walker, host of TV3 Morning Show on June 8 Owusu Bempah stated, "Come to Ghana Gas, if you are a company, if you are a government and you supervise a Gas sale of LPG and you allow only one company, Roland are you listening, to monopolize the selling of LPG in this country for 20 years, this is the contract, I can give it to you and you go and read it to your viewers."
He appealed to Ghanaians to reject the opposition NDC in the 2024 elections as its return will spell doom for the country.
"And this is a reckless regime that wants to take the leadership of this country and we should allow them to come back and take this country then we are dead, that is why some of us we are so so critical, read that contract and the next time I come, I will give you the Sankofa contract and you will see the kind of people who supervise this country and then who led this country within the period of six years in this country, not even Professor Mills did this, under Mahama regime," Owusu Bempah stated.
He however stated there are similar contracts supervised by the NDC in the energy sector a claim he will soon provide evidence.