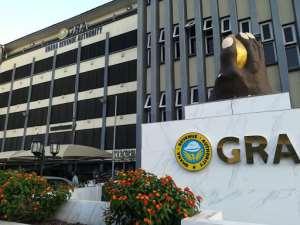 Three shop owners at Achimota in Accra have been apprehended for flouting tax laws of Ghana.
The move is a continuation of the GRA's exercise to have businesses comply with the VAT issuance regime as a civil responsibility.
At least 50 business owners have so far been cited for wrongdoing since the commencement of the special exercise.
During today's exercise, it emerged that business owners were issuing their own invoices other than the GRA's.
The GRA representative admonished the defaulting businesses to respect the laws guarding their activities and act accordingly in order not to incur the wrath of the GRA.
"Per the relevant sections of the law, you are not permitted to issue your own invoices, you are supposed to issue the Commissioner General's invoice or any invoice approved by the Commissioner General so that is why we are here to educate you."
-citinewsroom