His Majesty King Nii Tackie Teiko Tsuru II, the Ga Mantse who doubles as President of the Ga Traditional Council of Accra, Ghana and Ga Amanklado, Nii Adote Otintor II and other paramount chiefs engaged with Ga's leaving in diaspora in Minneapolis–Saint Paul in the United States of America.
The aim of the gathering was to help further unify the Ga state.
Speaking at a conference over the weekend under the theme: "The Restoration of Our Heritage" Nii Tackie Teiko Tsuru II said "This is part of the effort towards the consolidation and unification of the Ga state."
This follows a meeting the Ga Mantse, on Friday October 22, 2021 had with the President Nana Addo Dankwa Akufo-Addo to help change the name of the Greater Accra Region to the Ga-Adangbe Region.
Nii Tackie Teiko Tsuru II in his speech said Ga Dangbe is sad. "Sad because of a lot of things that are being done against us."
According to the Ga King, his people are sad about the situation.

Nii Tackie Teiko Tsuru II and Nii Adote Otintor II
"We are sad about the way we are being treated in the capital. People just get up, go to places and start building why? Without even consulting a traditional authority," he said.
The Ga Mantse also called on authorities to intervene in what he called the gradual phasing out of the Ga Adange language in schools in the region.

"The Ga language has been threatened in recent years. Indeed, many schools do not teach Ga anymore in the Greater Accra Region.
"Today, it is a big threat to our very existence and our culture because we evolve from it. We are asking that teachers that are trained to teach Ga to be posted to our Ga communities," he said.
He stated that Gas have the ability to decide the outcome of the 2024 general election, thus should be recognised as key stakeholder in the affairs of the country.
"We will decide this election in 2024 because Accra is the pivot of the election. Accra is Ghana and Ghana is Accra, don't take us for granted," he stated.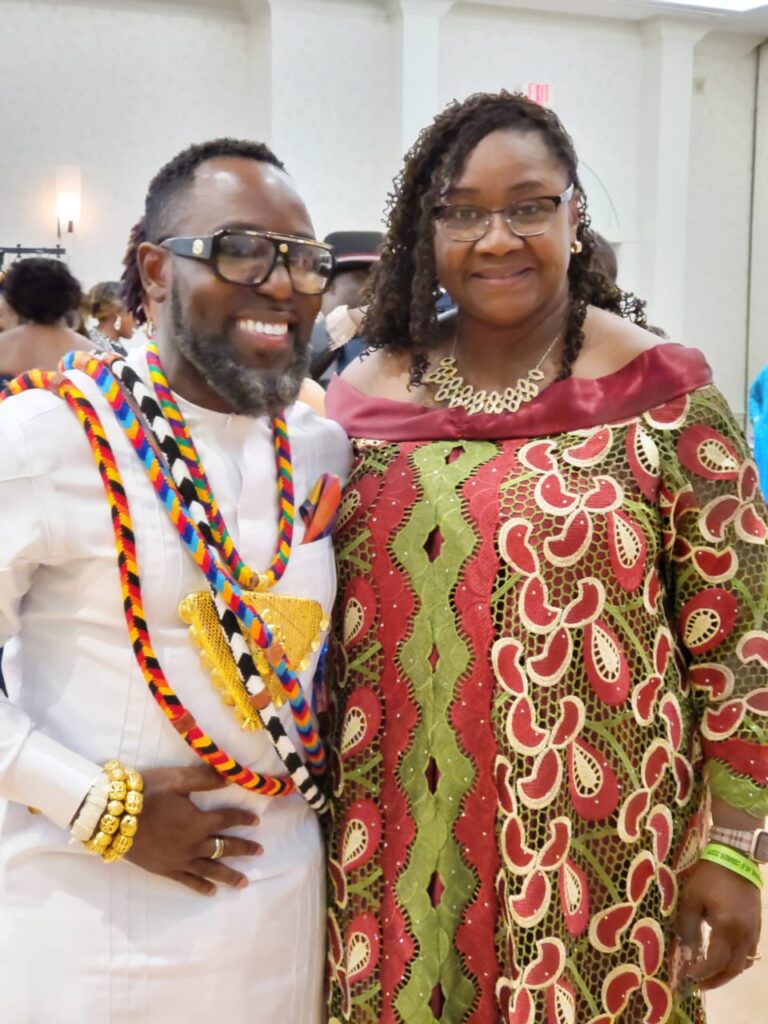 Dr. Samuel Twumasi – Nii Addo Nmai I