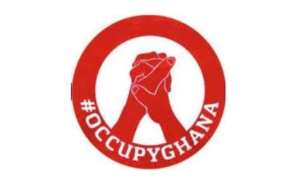 OccupyGhana, a pressure group, says it is "saddened and glad" by the Government's decision to enact the Conduct of Public Officers Act after declining requests by the Group to approve the law.
In a letter dated April 30, 2023, and addressed to the Secretary to Cabinet, the Group accused the Government of turning back on its earlier position on the Bill after being "compelled" by the International Monetary Fund to address weaknesses in the existing asset declaration system for public officials.
"OccupyGhana is pleasantly amazed and amused to read that the Government has finally agreed to enact the Conduct of Public Officers Act, because it is now being compelled by the International Monetary Fund to do so, as part of the conditionalities for the US$3Billion Extended Credit Facility Arrangement for Ghana," it said.
The Group said it remained ready to assist Cabinet in reconsidering the draft Bill, approving it and sending it to Parliament for debate and enactment.
"It is still our conviction that passing the Bill into law will go a long way to properly regulate the conduct of public officers, and bring to pass the Government's new promise to the IMF that the new Act will "address current weaknesses of [the assets declaration] system" and "strengthen organisational and legal arrangements for addressing corruption and enhancing accountability and integrity," it said.
GNA