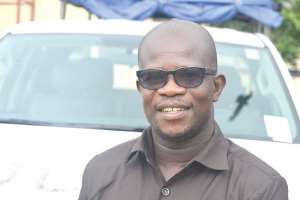 Professor Michael Kpessah Whyte, a lecturer at the University of Ghana has been cautioned and discharged by the Supreme Court.
This is after he was found guilty of contempt by the Supreme Court on his own admission.
Following a tweet days ago in which he described Supreme Court as "stupid court", Prof. Kpessah Whyte has been dragged before the Supreme Court to answer for his actions.
The former candidate for Shai Osudoku constituency on the ticket of the National Democratic Congress (NDC) before a five-member panel presided over by Justice Mariama Owusu pleaded guilty.
In court today, the defendant begged the court to temper justice with kindness because he had already purged himself of his actions and publicly apologised for his comment.
His counsels, Justice Srem-Sai and Lawyer Godwin Tamakloe made a strong case for his pardon.
Kpessa-Whyte has been cautioned by the Supreme Court and discharged.