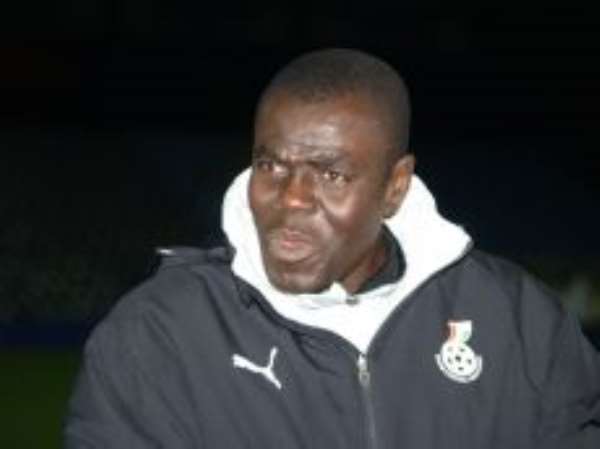 Ghana's assistant manager Silas Tetteh has told eurosport.com that midfielder Sulley Muntari is perfect for the Premiership.
The Udinese man has been heavily linked with a move to England, and Tetteh believes it would be the ideal stage for him.
The 22-year-old turned heads with some superb displays in the World Cup, including a goal against the Czech Republic.
A heavily-touted January transfer to Portsmouth never materialised, but Tetteh believes Muntari will not have to wait long to sample the Premiership.
"Yes, I think he can succeed at the highest level," he said.
"Sulley Muntari is still very young and has a powerful left foot, and he can keep improving to become a very good player.
"So we are all praying he gets his move to England where he can showcase his abilities.
"I know that Harry Redknapp was interested in him, but even if he does not go to Portsmouth I'm sure that there will soon a club that will take him in England."
Muntari is part of a highly-rated Ghanaian midfield that also contains Chelsea's Michael Essien and skipper Stephen Appiah, and was instrumental in the Black Stars' progress to the World Cup second round in Germany.
Tetteh believes the trio help make up one of the strongest units in the world, but warns there is still room for improvement.
"Yes I think we have one of the best midfields. I think we are one of the best at turning defence into attack, but we need to be stronger as a complete unit," he said.
"We need to keep improving in attack, and we are trying to get stronger throughout the team."
Ghana host the 2008 African Cup of Nations, meaning they are exempt from qualifying.
Tetteh denies that this could be a double-edged sword, and points to Tuesday's friendly against Nigeria at Brentford's Griffin Park as evidence that they are still taking on quality opponents.
"I don't think that's really a problem for us and that is also what this match is about for us.
"We have training time together and when the other countries are playing qualifying matches we have a friendly match so it is not that different."
And although Brentford will never be mistaken for West Africa, Tetteh claims the Black Stars' enthusiastic support will spur them on.
"In London we feel at home. We have a massive crowd and it is like a cauldron for the other team, so that gives us confidence."