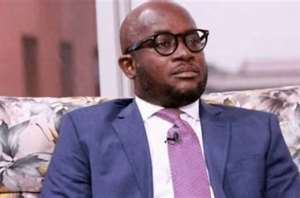 Andrew Egyapa Mercer, Sekondi Member of Parliament has defended the Akufo-Addo administration's financial sector cleanup.
He believes that if the government had not taken action to clean up the sector, the consequences would have been severe.
Speaking on the Big Issue on TV3 on May 23, he said the Bank of Ghana provided some of the struggling banks with liquidity support during the previous National Democratic Congress (NDC) administration, but the funds were misapplied and nothing was done about it.
"They gave liquidity support to banks for people to squander, it is in the report," the Deputy Minister of Energy said.
He further asked, "What would have been the outcome of government not doing anything?"
On his part, former Deputy Finance Minister, Kweku George Ricketts-Hagan argued that the defunct Beige Bank converted from a Savings and Loans organization to a bank too quickly.
Mr Ricketts-Hagan also questioned the decision to grant a universal license to Construction Bank, which he argued was intended for the construction industry.
The Cape Coast South MP suggested that it could be time to reconsider how licenses are granted to banks.
"With these banks [Merged into CBG], John Mahama can come back to power and do some segregation of assets," he said.
"Some of them can get back their licenses but they can go back to become Savings and Loans because UT was Savings and Loans for a long time before it became a bank. Beige became a bank very quickly after a short span being savings and loans, so we have got to look at the license given.
"Construction Bank was a bank meant for construction, why should such a bank be given a universal license?
"It is just like what we have done to ADB which was meant for agric but we gave it a universal license and now it is doing all sorts of things. NIB was set up for a purpose but it has become something else. Now we have set up a development bank which could have been NIB," he said during an engagement on the TV3 Key Points program.