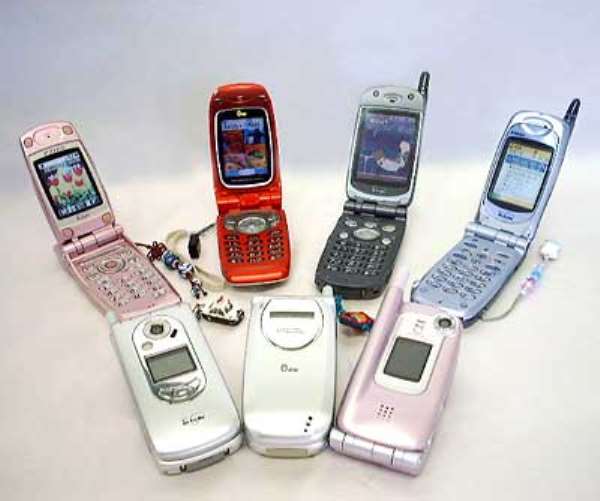 A bill to ban motorists from the use of mobile phones while driving has been placed before Cabinet for study and approval.
When approved, the police would be empowered to impose spot fines and other penalties spelt out in the bill. Mr John Osei-Asamoah, the Chief Director, Ministry of Transportation, who briefed the press in Accra ahead of the Fourth African Road Safety Conference to be held in Accra next week, said the use of mobile phones while driving distracted the attention of the driver and often resulted in accidents.
Ghana is hosting the fourth African Road Safety Conference from February 5 to 7 this year, to review the progress African countries had made in improving road safety and reducing carnage on the roads.
About 200 stakeholders and 25 Ministers of Transport, Health and Interior from Africa would attend the three-day conference, which would also seek to advance the development of national action plans for road safety for countries in the region and plan the implementation of recommendations of the World Report on Traffic Injury Prevention and the African Road Safety Initiative.
Mr Osei-Asamoah said most motorists usually did not adhere to the simple safety rule of stopping their vehicles by the roadside to make and receive calls hence the need to punish offenders to serve as deterrent to others.
He said the conference would create a platform to identify innovative ways of mobilising resources to progressively reduce and prevent road traffic accidents and advance the development of national strategies and action plans.
Mr Osei-Asamoah said Ghana had over the years evolved various measures to reduce accidents through the strengthening of the National Road Safety Commission and the enforcement agencies to enable them to perform their duties in line with the best practices in the world.
One of the measures adopted is the education of motorists and pedestrians. Currently efforts are underway in collaboration with the Ghana Education Service to include road safety in the curriculum at the basic and secondary school levels as well as in teacher training colleges.
On the theme of the conference, " Road Safety and the Millennium Development Goals: Reducing the Rate of African Fatalities by half by 2015," Mr Osei-Asamaoh said it reflected the urgent need for African countries to develop and implement creative and innovative measures to tackle the rising road traffic accidents in order to meet the poverty reduction targets in the Millennium Development Goals.
Story by Timothy Gobah