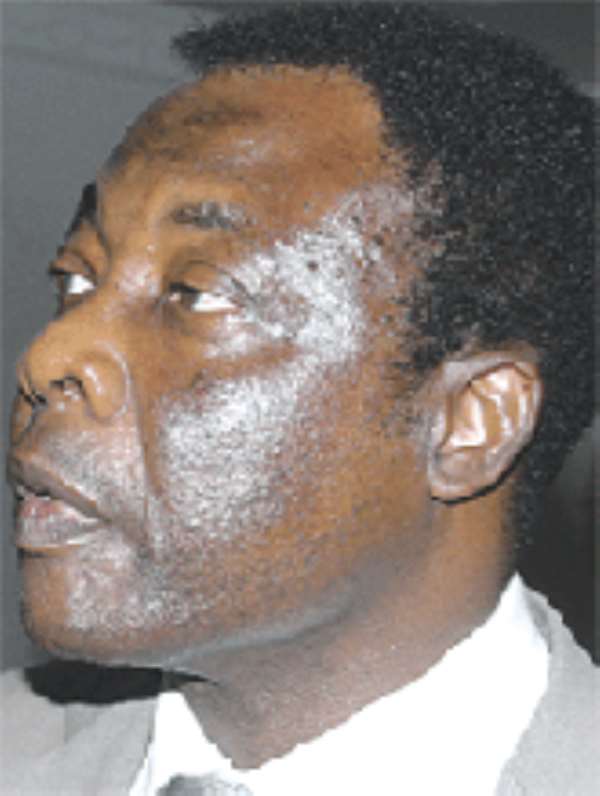 The Bureau of National Investigations (BNI) has rounded up a ring at the Controller and Accountant-General's Department (CAGD) suspected of stealing ¢722 million, with the connivance of some senior officials at the Ministry of Finance and Economic Planning.
The alleged fraud is said to involve six workers, some of them senior officers, and an unspecified number of collaborators at the ministry.Their names are being withheld for security reasons.
A source at the Auditor-General's Department, who disclosed this to the Daily Graphic yesterday, said preliminary investigations pointed to the ¢722 million but indicated that the actual amount involved could exceed ¢1 billion.
According to the source, the fraud involved procurement and misappropriation of funds. In one instance, the suspects allegedly paid money to certain companies for goods which were never supplied.
Recently, some workers of the CAGD were embroiled in a series of financial scandals which resulted in the loss of billions of cedis to the state.
Late last year, three officials of the CAGD, namely, Messrs Jangay Benjamin Doku, then the Head of the Payroll Processing Unit, Philip Seffah Kissi, then the Head of the Deposits of the Final Accounts Unit, and Peter Ntim of the Audit and Investigations Unit, were arraigned before the Greater Accra Regional Tribunal for allegedly stealing millions of cedis belonging to the state.
Story by Kofi Yeboah