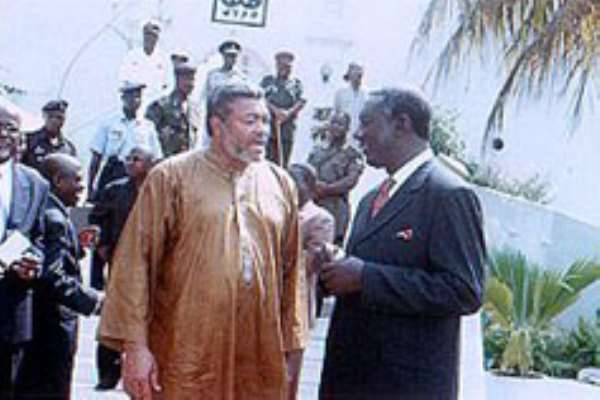 The National Democratic Congress (NDC) on Thursday commended President John Agyekum Kufuor on his election as Chairman of the African Union (AU).



The NDC in a statement signed by Mr Baba Jamal, Deputy General Secretary, said the honour conferred on President Kufuor by African Leaders could be attributed to the growing peace in Ghana, since the beginning of the Fourth Republic.
Lauding the President, the NDC said: 'It is our prayer that the President's new role as Chairman of the AU will not conflict too much with his domestic duties and further take him away from the country'.
The NDC assured President Kufuor of its support in his bid to resolve conflicts on the continent and bring lasting peace to the people of Africa.
Meanwhile, Professor John Evans Atta Mills, the 2008 Presidential Candidate of NDC, would on Thursday night, leave for South Africa for a 10-day private visit, the statement said.
It also said he would undergo a routine health check during his stay in South Africa.