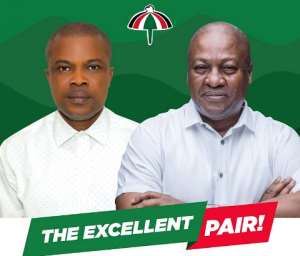 Parliamentary aspirant of the National Democratic Congress for Sege Constituency Richard Kumadoe has donated medical theater materials to the Health Directorate of Ada West District for onward distribution to the only Polyclinic in the Sege Constituency.
According to him, quality healthcare delivery has become a major and topical issue is most parts of Ghana, and every effort has to be made by governments, corporate bodies and private individuals to help improve health facilities, motivate healthcare practitioners, and allied staff to give their very best to clients.
He emphasised that the provision of healthcare screening activities in any Constituency is an important way of taking healthcare services directly to the people and allowing them to freely access the various diagnostic screens and resources available.
Mr. Kumadoe stressed it is also important for all to work together, to ensure healthcare facilities within Constituencies become a prioritised responsibility.
"I am glad to be working with our international partners to make this first, in the series of many medical service donations possible at this crucial time," the parliamentary aspirant stated.
He was grateful to the Health Directorate Staff, and all frontline healthcare practitioners in the Ada West District for their enormous contributions to healthcare delivery in the District.