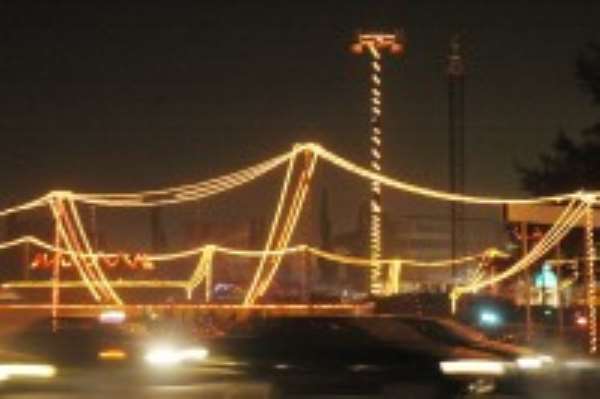 In the daytime they look like ordinary ropes, but at night they come alive as decorative lights in the national colours of red, yellow and green around the fountain at the Kwame Nkrumah Circle, Accra.
They are part of the feverish preparations currently going on throughout the country in connection with the nation's Golden Jubilee celebration.
They add further beauty to the area, making it very captivating and holding many passers-by spellbound.
Picture: Seth Osabukle