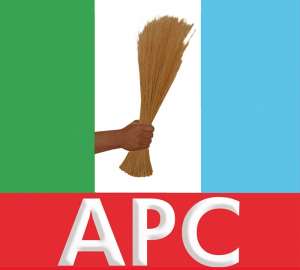 On Monday, May 1, 2023, the immediate past governor of Osun State, Alhaji Adegboyega Oyetola inaugurated "an 11-man committee to stimulate, revamp, restructure and reposition the All Progressives Congress (APC), Osun State Chapter". Nigerians wish the Professor Isaac Adewole-led Committee well in the onerous tasks ahead.
That said, there's a Yoruba adage, which says: 'Bi omode ba subu, yio wo iwaju, bi agbalagba ba subu, yio wo ehin' (Upon falling, a youngster looks ahead - for help; but an elder looks back - for the cause. For Osun APC, it can only look back with a view to unraveling what has led the party to this sorry pass and use the results therefrom to prepare a political broth in agreement with the dreams of its founding fathers. Already, accusations and counter-accusations have started flying all over the place like loose papers, with the Speaker of the Osun State House of Assembly, Timothy Owoeye, setting the stage for what to expect in the days ahead. Hear 'Mr. Speaker' at the inauguration: "Some of our party members went to Ibadan to hold conspiracy meetings with PDP. We know that and at the appropriate time, we will expose them." With this somewhat startling revelation, one can only hope that the panel would remain true to its mission. Thankfully, the erudite professor has vowed that it would "propose ideas and strategies to heal" its members' "wounds as a progressive family and usher in a new era for the APC in Osun State." So, Nigerians wait to see how it goes!
Across the ages, genuine reconciliation has been found to be associated with three factors: genuine fact-finding, vertical and horizontal reconciliation and sacrificial humility from concerned parties, or factions. With the painted scenario, Osun APC seems to have been given a unique second chance; and it will need the second chance for that matter! What remains is to take the fullest advantage of the emergence of a vigorous political party that will start giving others sleepless nights, because, ceteris paribus, Osun APC will be the party to beat in the next four years; and Adewole's Committee has a big role to play in this, going forward!
Now to the meat of the matter! There is a critical issue of social trust that can be traced back to the social capital of the APC as a political party. Unfortunately, the social capital is, as we speak, in tatters. The social trust is also lean. So, Nigerians have to begin by calibrating the measure of social trust, no matter how small and no matter how little! These days, when we hear the name, 'Osun APC', what readily comes to mind are figures of conflictual personalities, a situation that has so far made reconciliation more difficult! What is wrong ab initio is that strange bedfellows came together to form APC as a party out of convenience. Nothing tested! Nothing affirmed! Characters and pedigrees were never verified! The progressive portion of the mix is a different kettle of fish entirely: it tries to hold on to all that appears appealing to the masses. In the end, it stands for nothing. It confuses itself and those who religiously follow it, thinking it is for everybody when indeed it is for nobody but itself; nothing but an indecisive idealism!
This brings us to the composition of the party supporters which is in dire need of a critical examination. There are those who are there merely as bandwagon effects. There are those who love the founders of the party who they hold and treat as gods. There are those who are swayed by the idealism of the party. And there are those who have nothing to allude to. They are just caught in the vortex of change. Apparently, these categories of people create waves in the society but, when such waves are misread or misunderstood, they dovetail into other things. For instance, 'The Osun Progressives', aka TOP, allegedly professed to have helped the Peoples' Democratic Party (PDP) to install Ademola Adeleke as the governor of Osun in 2022. Since its own version of the internal wrangling could not be resolved; and, since it reportedly preferred to have somebody else rather than the will of the party, what transpired could only be defined as antiparty will; and it is wrong in political participation!
For the other side, the slogans, 'awa la wa n'be' (we are in power and in control) and 'a o gbe e sile mo' (we are no longer relinquishing power) predispositions are antidemocratic. As such, they should be dealt with as unacceptable slogans – if and where they exist - by the managers and/or handlers of the party in the state.
Taken together, the tragic truth is that Osun APC has become a fertile ground for political tutelage. The party, as it is, is troubled, with members deeply divided along only-God-knows-why lines? Confidence is at sea and only a genuine reconciliation can heal its wounds. All things considered, the question is: is the Adewole-led Committee up to the task?
Let no one be deceived, the political situation today in Osun is in a faux pas; meaning, it could change tomorrow! Therefore, let those who are rejoicing at the current travails of Osun APC watch it! Those who are hoping that it is dead have got themselves set up for a shocker, for the party will not only bounce back stronger but also possess the attributes of a conquering party without prisoners. So it was a few years ago! So it will be in the next few years ad infinitum! This is the only outcome that will justify the dissipation of the party ab initio. The emergence of a stronger Osun APC will reveal that it must have learnt its lessons and has adjusted accordingly. Of course, that makes it a living party. That's taken for granted that the machinery of intraparty relations is well-oiled and running. If the machinery is oiled, it will run; and all kudos to the managers of the party.
Adewole has promised "a credible pathway for reconciliation and rehabilitation of the party structure, administration and activities in Osun State." In the course of engendering "a more potent" party "in the Omoluabi state" therefore, nothing should deviate from the natural formation of party membership, if Osun APC is not to start dealing with unexpected consequences again. It is not enough to form or rebuild a political party, the best and the most important thing is the avoidance of antiparty and 'I-follow-Paul-I-follow-Apollos' tendencies, two situations that have so far brought Osun APC to its knees.
According to Albert Speer, a Minister in Adolf Hitler's government, "there is a special trap for every holder of power … His favour is so desirable to his subordinates that they will sue for it by every means possible. Servility becomes endemic among his entourage who compete amongst themselves in their show of devotion. This in turn exercises a sway upon the ruler, who becomes corrupted in his turn. The key to the quality of the man in power is how he reacts to this situation. Only few can withstand the temptation to sycophancy". That's not all! A political system that makes one work loyally for a party without any reasonable form of rewards is equivalent to misconstruing 'foot soldiers' for 'food soldiers.' A system that reduces a mass-based political party to 'a party for a few' is not too good for democracy, especially Nigeria's fledgling democracy!
May the Lamb of God, who takes away the sin of the world, grant us peace in Osun State!
By Abiodun KOMOLAFE
*Komolafe wrote in from Ijebu-Jesa, Osun State, Nigeria ( [email protected] )