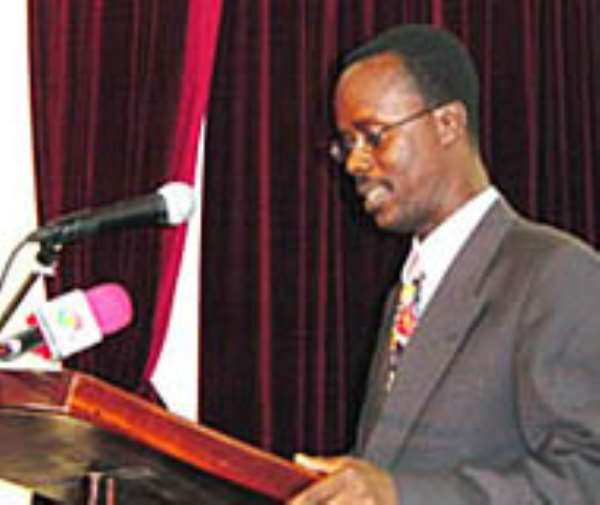 The Eastern Regional Minister, Mr. Yaw Barimah, has said that government would not give out money to people in appreciation for their votes but would rather used the money to support developments projects for all to benefit.
"The government would not share monies to people just because they voted for the New Patriotic Party (NPP), if there is any money to be shared, then weather you voted for the party or not, every Ghanaian is eligible," he stressed.

The Regional Minister was addressing the Jubilee People's Assembly held at Somanya, in the Yilo Krobo District on Friday.

He observed that, many people had been complaining that there was no money in their pocket and wondered why those people were expecting money when they had not rendered any service.

Mr. Barimah therefore called on the youth to venture into any economic activities that would improve their well-being since no government would provide them money just for voting for that party to come to power.

He told them that government, through the national youth employment programme and others had made provision for assistance in monetary terms to the youth and the public to ensure that they had jobs.

During the forum, a questioner asked whether the jubilee celebration was 'Ghana at 50 or Accra at 50' because to him all activities related to the anniversary were centred in Accra.

Reacting to the question, the Regional Minister announced that as part of the celebration, jubilee kindergartens and basic schools would be constructed in every district within the regions.

Again he said a number of activities had been lined up for each district in commemoration of the anniversary, therefore it was for all Ghanaians and not the people in Accra alone.

He called on the people of Yilo and Manya Krobo to unite since they were one people to forge the ethnic group ahead, instead of the suspicion and antagonism that were destroying them.

The District Chief Executive, Mr. Adu Teye Tawiah, in his welcoming address, noted that the assembly had built 18 basic schools since the NPP took power and had renovated several dilapidated ones.

He refuted allegations that he had said that the assembly was in debt to the tune of 12 billion cedis when he came to office and explained that, what he meant was that the assembly had earmarked a number of projects that would cost 12 billion cedis.
GNA