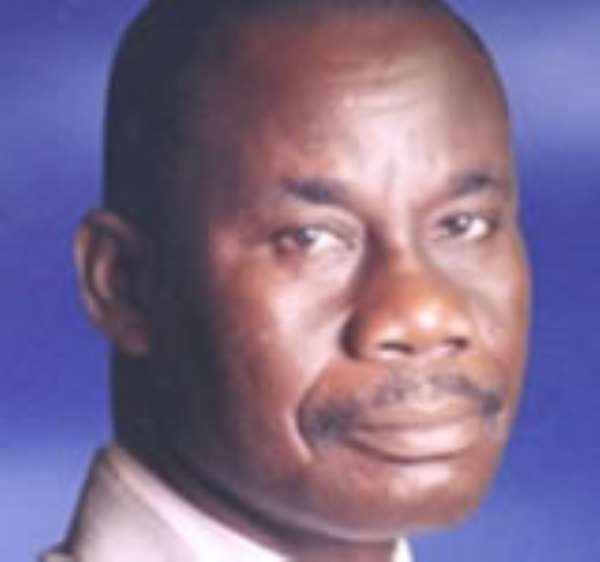 Mr. Anthony Evans Amoah, Western Regional Minister, on Thursday said all Ghanaians have a role to play in the development of the country.

Mr. Amoah said the country's development is not only the responsibility of Ministers, District Chief Executives and Assembly Members.

He was speaking at a Peoples' Assembly at Asankrangwa in the Wasa Amenfi West District.

He said everybody should share in the vision of the government to promote human resource development, good governance and private sector development.

Mr. Amoah said if the country is to develop, the people must change their work ethics.

He said many things the people are doing are holding back the development of the country and these include lateness to work, working according to rule and low productivity.
Mr. Amoah said all Ghanaians and not only politicians are responsible for slow development of the country over the years.

Mr. Kwesi Blay, Deputy Regional Minister, who responded to questions about shoddy work of road contractors in the area, said investigations would be conducted into how recently constructed roads developed potholes.

He said the potholes could have caused by heavy-duty trucks conveying bauxite or axle load.

Mr. Blay said the contractors would be asked to work again on the roads to correct mistakes.

He said roads in district capitals would be tarred in phases.

Answering another question, he said he is not sure whether amnesty would be granted to prisoners as part of the country's Golden Jubilee celebration.
Mr. Blay said if amnesty was granted it, would cover those convicted for murder and armed robbery.

Mr. Joseph Boahen Aidoo, Member of Parliament for Wasa Amenfi East said low tax collection for development purposes is one of the reasons the country has not developed as expected.

He said the National Identification Programme would make it possible to know the occupation of the people and whether they pay tax or not.

Mr. Samuel Alberto Tekyi, the District Chief Executive, said the District Mutual Health Insurance Scheme has registered 58,690 clients out of the district population of 160,000.
He said so far, the scheme has paid 1,303,478,904 cedis to service providers.
GNA