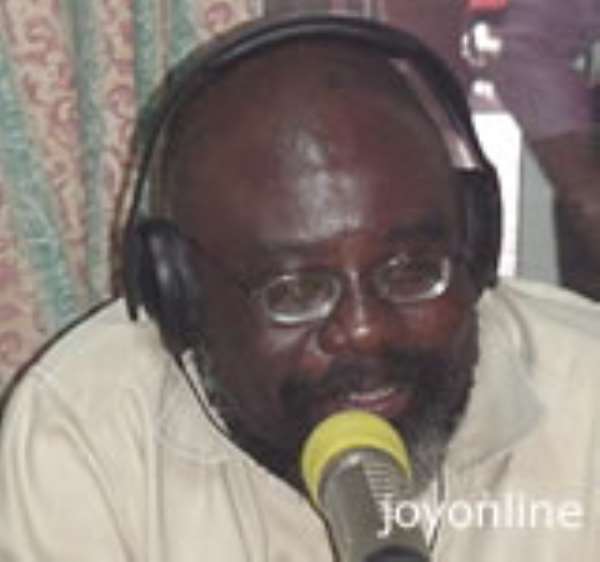 The Volta River Authority says Dr. Charles Wereko-Brobby, the Authority's former Chief Executive Officer is not due any compensation since he resigned his post.
Dr. Wereko-Brobby who is now in charge of the committee planning Ghana's 50th Anniversary celebrations is seeking the court to order his former employers to pay him ¢2.2 billion being outstanding entitlements since he left office.
He also wants interest on the amount at the prevailing interest rate.
When the case came up for hearing on Thursday, the former VRA boss was not present in court himself but was represented by his lawyer, Akoto Ampaw.
And there was very little by way of proceedings as the presiding judge mainly passed on the statement of defence to the plaintiff counsel.
In his statement of claim, Dr. Wereko-Brobby says he has been compelled to take the action because the VRA has failed to honour an undertaken in a letter dated April 1st, 2004 to pay him his entitlements which includes a cash equivalent of 61 million cedis; 43 days earned leave; six months salary in lieu of notice totaling 188 million cedis and gratuity of five years salary in the sum of over 1.8 billion cedis.
The defence team for the VRA has however cited certain irregularities that it says had been identified regarding a said letter from the authority acknowledging the outstanding entitlements due Wereko Brobby.
The letter is at the heart of the former CEO's claim.
Even though a copy of the defence filed by the authority was not available to the media, Joy News learnt that the said entitlement letter failed to comply with laid down procedure and subsequently failed an audit test.
One of the key issues raised by the defence was how the former CEO could claim any entitlements when he resigned his position and without due notice.
The VRA's lawyers are also questioning on what basis Dr. Wereko-Brobby could be granted five years gratuity when he worked for less than two years, between 2001 and 2003.
According to the defence lawyers, there were no specific conditions of service in the former CEO's letter of appointment save for a clause that his conditions would be equal to what pertained for senior staff which did not refer to the said entitlements being claimed by Dr. Wereko-Brobby.
Hearing has been fixed for 6th February, 2007. Ahead of Thursday's appearance, there were suggestions that VRA might push for an out of court settlement.
And the Authority's lawyer Kwame Yeboah however told Joy News, the filing of his client's defence did not in anyway change that position.