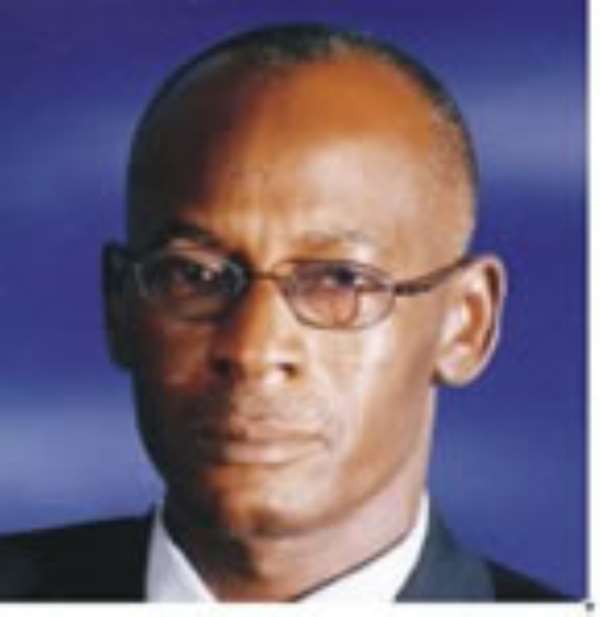 The dismissed Municipal Chief Executive for Wa, in the Upper West Region, Mark Adams Banda has refuted allegations he was sacked from his post for meddling in chieftaincy issues in the Region.
A statement from the Chief of Staff, Kwadwo Mpiani announced Mr. Banda's removal and instructed that the Deputy Minister George Hikah Benson act in his stead.
Though no official reasons were assigned for the dismissal some residents of the town accused Mr. Banda of abuse of power and meddling in chieftaincy affairs of the area.
Many of his opponents poured unto the streets to jubilate when the announcement was made.
But in an interview with Joy News Mr. Banda said he was surprised by the announcement.
He also dismissed allegations of harassment and use of the security agencies to brutalize the residents of Wa, saying he preoccupied himself with maintaining peace and security.
"I know that I was only interested in the security of my people so whenever security tells me there was going to be trouble I put my Municipal Security Committee and we discuss what security measures we should take because I vowed that I was not going to sit here and allow anybody to spill any innocent blood and therefore I was prepared to work hard to make sure that no innocent blood was spilled."
He said he was not a royal of any of the Gates of Wa and therefore he could not have played any role in the Chieftaincy matters there.
"I come from Wa West. Honestly I applied to come to my own District I applied to the Chief Executive of Wa West so bringing me to Wa Municipal was even a surprise to me but I thought His Excellency knows best so he has decided that I instead of Wa West I should come to Wa Municipal but I am not a royal so how could I have been talking about chieftaincy? I am not a royal of any of the gates, I'm just an ordinary person from Wa West District."
Meanwhile the MP for the Wa Central, Rashid Pelpuo has expressed shock at the sudden removal of the MCE.
Speaking on Joy Fm's Super Morning Show, he said he was disappointed at the removal of Mr. Banda and said although there were no official reasons yet for the action, the timing is wrong.
He said following closely on the heels of the election of a new Wa Na which had left Wa quite volatile, he would have expected wider consultation on the decision.