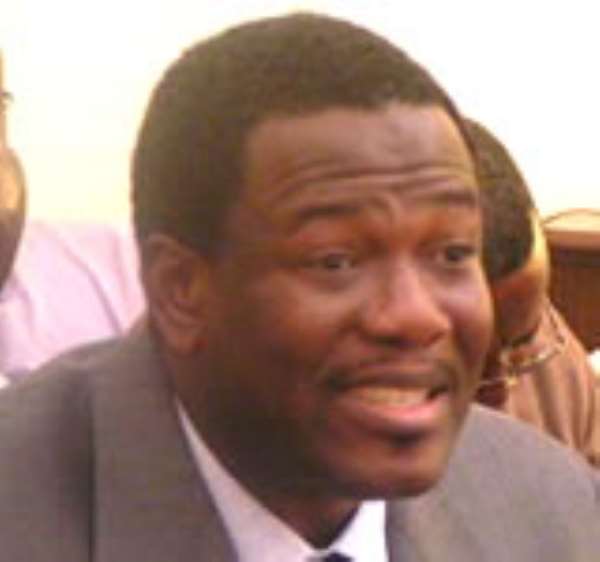 The Volta Region is warming up to development and this is boosted by the achievement of peace in major trouble areas in the region, Kofi Dzamesi, Volta Regional Minister has said.

Addressing a People's Assembly at Kpeve in the South-Dayi District on Tuesday, he said major investments had been made in mango and cassava production in the region.
"These developments have boosted investor confidence in the region as they seek investment opportunities in this part of the country."
Mr Dzamesi said the road sector, which had been the major source of worry for the people for a long time, had seen huge capital injection.

The Sogakope/Adidome and Ho/Fume roads have been awarded on contract as well as the Sogakope/Akatsi stretch of the Tema/Aflao international highway.

Similar action has been taken on the Kadjebi/Nkwanta and Damanko roads.

He said the region was also overcoming its initial scepticism towards government projects and programmes with the result that the region has attained a 38-percent coverage in the National Health Insurance Scheme (NHIS), the highest coverage in the country from the initial wait-and-see posture.
Mr Dzamesi said he was optimistic that the region would respond positively to similar programmes like the National Youth Employment Programme (NYEP).
Collins Boateng, Chief Executive of the Ghana Export Promotion Council, said the council would open a zonal office in Ho this year to offer training, information and other essential services to the emerging non-traditional export sector in the region.
He said the Volta Region has a huge potential in the sector capable of transforming the region's economy and standard of living of its people.
Miss Elizabeth Ohene, a Minister of State at the Office of the President, cautioned against rampant bush fires in the region.
She said the practice threatened the biodiversity of the region with serious consequences for agriculture, the mainstay of the region.
Miss Ohene appealed to chiefs to take resolute action against the menace in order to preserve an important heritage for future generations.
Mrs Woyram Boakye-Danquah, District Chief Executive for South-Dayi, said the relatively young district has seen very significant developments.
She said work would soon begin on the extension of pipe-borne water from Tsibu through Tsate to Toh-Kpalime and the Tongor area".
"The Water and Sanitation Agency is also supporting the district with five hundred million cedis for the provision of boreholes and institutional latrines."
The open forum was characterized by commendations of government, explanations of aspects of government programmes and concerns about the implementation of some of those programmes.
There was general optimism about the future improvement of living conditions in the district.
Source: GNA