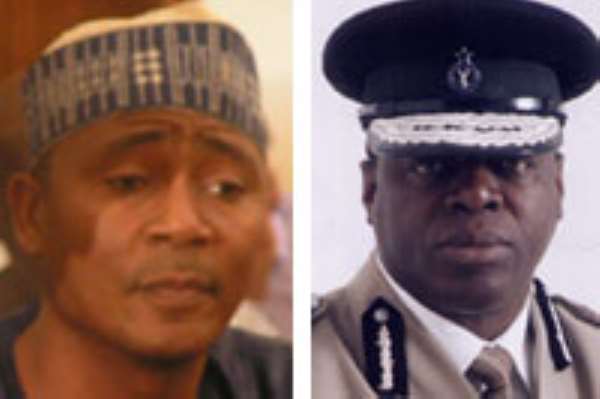 ALL NATIONAL Service Personnel in the Suhum Kraboa Coaltar District were supposed to boycott work and lay down their tools yesterday until further notice.
The action of the Service Personnel stemmed from what they described as the unlawful arrest of a colleague by the Police during the recent Suhum riots.
In a statement issued by the National Service Personnel Association of the Suhum Kraboa Coaltar District, the Service Personnel registered their protest and displeasure towards the unlawful arrest of their associate at the Suhum market whereas the riot took place at the roundabout, a suburb of Suhum.
Signed by Mr. Richard Abbey Jnr., President; Mr. Peter Kyei Mintah, Vice President; Ms. Charlotte Asare, Secretary and Mr. Christian Asare, Treasurer, the statement noted that the arrest was unlawful and was brutally conducted without restraint and moreover, the Service Personnel in question was at the market buying foodstuffs.
Addressed to the Director of the National Service Scheme and copied to the Regional and District Co-ordinators of the Scheme, the statement noted that two teachers of the Suhum Secondary Technical School were granted bail by the intervention of their Assistant Headmaster. It said the Regional and the District Co-ordinators have equally gone through the process yet "our colleague is still in the firm grips of the Police and the prison walls.
"That the Association has, as part of its responsibility, to combat for rights of personnel as enshrined in the National Constitution", they said
"We are shocked by this action and we deem it as unwarranted, anti democratic and not in the spirit of national sovereignty.
"We state clear in no uncertain terms that this righteous action is devoid of personal interest and not intended to disrupt investigations by the Police and other authorities", they said.
To this end, " We the executives, state unequivocally clear that all Service Persons of the Suhum Kraboa Coaltar District should boycott work and lay down their tools effective Tuesday 23rd January, 2007 until further notice", they added.