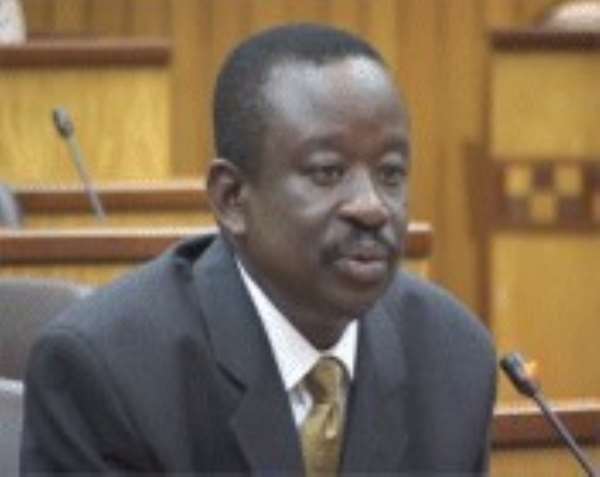 Albert Kan-Dapaah, Minister of the Interior on Friday said combating organised crime required a new approach that would involve all stakeholders.
"If media, security agencies, civil society among others rally behind each other in fighting against organised crime, we would not only maintain peace and order in the country but save the Government billions of cedis used in combating it," Mr Kan-Dapaah said.
The Minister was speaking at the opening of a two-day workshop for Editors and Senior Police Personnel at Dodowa on the theme: "The Role of the Media in Combating Organised Crime."
The workshop sponsored by the British High Commission was directed at improving the quality of crime reporting and strengthening Police-Media relations and enhancing cooperation between the two institutions in exposing organised crime.
"Crime and its related illicit activities is a bother to every country. Their horrendous effects on the economic dynamics and security of a country are incalculable. We as a people need to do something about this," the Minister said.
Mr Kan-Dapaah observed that organised crime such as drug trafficking; robbery; passport and visa fraud and illegal migration continued to be more complex.
He said the traditional approach, which has been adopted for combating this menace has been the complete reliance on the criminal justice system, particularly, the law enforcement agencies that lacked infrastructure.
He observed that there had been considerable concern about the media regarding the ineffective nature of press coverage of crime related activities.
Mr Kan-Dapaah said some Criminologists have complained about three disturbing trends of crime reportage by the media.
He said Criminologist mentioned that the media was focusing too much on violent crime, crime coverage that presented too negative image regarding the ineffectiveness of the Police and court in controlling crime and punishing criminals.
News coverage fails to educate readers on the factors leading to crime or how to avoid becoming a victim of crime.
Mr Kan-Dapaah said: "We need responsible media reporting and a broader education and wider dissemination of complex activities in the criminal justice systems."
He, therefore, stressed the need to institutionalise the media as a regular pillar in the criminal justice system. "This will make the torch of press freedom burn brighter to guide media practitioners in their important role towards peace, security, stability and prosperity."
Mr Kan-Dapaah said he was not happy about the attack on some members of the media because of their exposure or their role in reporting significant events.
On Police-Media relations, he called on the two to iron out their differences for the sake of fighting crime and maintaining peace.
He expressed regret over the spate at which the media foiled the work in crime investigations saying there should be some amount of secrecy. "Crime investigations can be time consuming. It demands patience. It can be most frustrating to the investigator if the press should start hasty speculations."