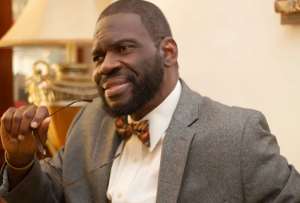 According to Nigerian media reports, President-elect Bola Tinubu left the country on Tuesday night for a trip to Paris and London. Oh, and the President-elect will make a pilgrimage to Saudi Arabia during the Muslim holy month of Ramadan.
Tinubu, who was declared the winner of the presidential election on February 25th over his two main rivals, Atiku Abubakar and Peter Obi, has reportedly left Nigeria, Africa's largest population and economy, and is now abroad, where he will rest. According to reports, the President-elect will also plan his transition strategy ahead of his May 29, 2023, inauguration.
Despite media reports that Tinubu traveled to Europe for medical treatment after becoming ill following the recent elections, no specific date for his return to the people of Nigeria has been set.
While millions of his citizens suffer from inadequate healthcare, President Muhammadu Buhari is known for consulting with doctors in London, United Kingdom, sometimes for months, weeks, or days, while the people remain silent and accept life and existence under the itinerant president.
Even before his inauguration, the president-elect is following in the footsteps of Buhari, who is a downbeat role model, and is already influencing his successor, the man who will succeed him. Buhari, as a bad role model for Tinubu, is teaching him how to care less about a country of over 200 million people, and that their feelings are irrelevant because they are always subservient and docile. Under Buhari's military-style democracy.
According to the media, Tinubu visits London frequently and once spent 90 days there in 2021 undergoing and reportedly recovering from knee surgery. During the campaign leading up to last month's presidential election, he dismissed concerns about his health raised by opponents and the media.
Buhari, as a terrible role model, spent more than three months in London in 2017 for an undisclosed illness, a travel habit that Tinubu imitated in 2021 when he left Nigeria for a three-month medical trip.
With Buhari as a negative and unwholesome role model for being out of the country on a regular basis, away from the people's concerns and pains for long, short, and unexpected medical care trips abroad, Nigerians may face a periodic absentee president once again.
How long can the Nigerian people be presidentially traumatized, caught in presidential and leadership uncertainty? Can they speak out about these leadership uncertainties because, under Buhari, many people are afraid to engage in peaceful protest because they fear being shot by the police, military, and other security officials, as has happened in the past? Tinubu's absence from Nigeria is happening at a time when the country is in a state of political tension, disputed presidential elections, dire financial stress due to a cash crunch, and almost daily violence. I'm hoping he'll return "soon."
Despite the fact that he is not yet in the presidency, his bad role model, Buhari, is still in power, ruling millions of Nigerians who are daily choking with visible and unnoticed pain. When Tinubu returns, he will encounter many Nigerians who are no longer afraid or hampered, including wailing nearly naked women accompanied by children who are saying enough is enough, whatever that means. Enjoy your rest and prayers, President-elect Tinubu, and hopefully you will return in stable or adaptable health. There is cause for concern because the citizens are no longer afraid, and their legitimate distress and anxiety await you as you join Buhari for whatever.