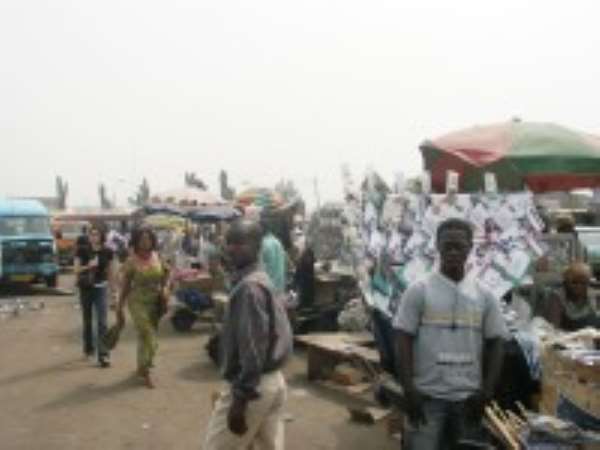 Traders at the Odawna Trotro Station at the Kwame Nkrumah Circle, have virtually taken over part of the station, depriving drivers of enough space for parking.
The over 500 vehicles that are supposed to park at the station, are compelled to wait outside in the new by-pass created at the circle.
Ibrahim Baba Yaw, Station Master for Madina, said the station was choked with traders and vehicles, creating confusion and chaos as drivers and the sellers, trade insults from time to time over space.
He appealed to the Accra Metropolitan Assembly to help flush them out to enable the drivers to park their vehicles in the station.
He also called for the installation of lights at the station, to reduce the crime wave.
Picture: Daniel Amoo