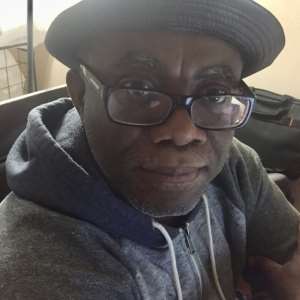 The litmus test for "sexual harassment" has never been crystal clear to me in the 26-plus years that I have been teaching at Nassau Community College, at least as interpreted by the Office of Affirmative Action and Diversity and Inclusion vis-à-vis the professional conduct of faculty members like this writer, in particular. There may, of course, be others with similar and very bizarre and weird experienced. At any rate, I shall take this matter up in due course. For now, however, we must return to the sexual harassment complaint that was filed against me by the student by the name of Jay-Ell, not her real name, of course, during just this past fall semester of 2022. After the White Colombian-born or raised student was transferred out of my class and into another similar class run by my boss, that is, KB, the Chairperson of the English Department, KB, visibly troubled by this matter, decided to conduct her own investigation, together with BTM, the Writing and Placement Coordinator of our Department, to more critically and, I guess, one could also add, clinically, ascertain matters for herself.
KB and BTM would both call me for a conference in KB's office and state categorically that they had quizzed the student extensively and could satisfactorily and definitively conclude that, in fact, absolutely no untoward incident that could be aptly and/or legitimately characterized as a classical case or even your garden-variety type of sexual harassment had occurred in my class in the manner reported by the complainant. Among other things, both KB and BTM informed me that they had asked Jay-Ell whether Professor Okoampa-Ahoofe had made any sexually suggestive remark or remarks to her, personally, either in class or outside of the class and promptly received the firm and emphatic response of a "No!" KB also informed this writer that she had asked the plaintiff whether she ever felt uncomfortable or unsafe in the presence of her professor, that is, this writer, and received the poignant response of a "No!" And then KB told me that she followed the preceding question up with one that clearly appeared to make the plaintiff squirm or shift in her seat, one that verged on the question of whether Jay-Ell would feel threatened if she found herself alone in a room with the respondent, to which the student had also responded by saying "Absolutely Not!" Jay-Ell had also quickly added, "Why would I, after him calling me a racist for questioning his very inappropriate remark to the class?"
Which, as was logically and naturally to be expected, left both of these "investigators" wondering what the real problem might have been, that is, the statement or remark that might have triggered Jay-Ell's rather abrupt and angry reaction. Well, to the foregoing, KB told me that Jay-Ell had mentioned that quite a sizeable majority of her classmates were impressionable teenagers whom she found to be rather too emotionally fragile and psychologically vulnerable to effectively and meaningfully process the kind of pedagogical language and examples often given by the professor during the course of most of his lectures, especially on topics and themes dealing with human sexuality. I felt a bit confused and, perhaps even conflicted as well, because both the Affirmative Action Officer and KB had given me two different figures vis-à-vis the age of the plaintiff, not that it really mattered much. TA, that is, the newly recruited and hired Affirmative Action Officer, claimed that the complainant was 22 years old, whereas, if I remember accurately, KB had mentioned to me that Jay-Ell was 26 years old and a returning student, that is, one who had earlier attended the college but had dropped out for any unspecified number of reasons, maybe including familial problems or handicaps.
But, of course, these two variant or divergent figures relating to the age of the plaintiff constituted the least bit of my worries. And oh, by the way, KB also informed me that immediately after Jay-Ell responded that she would not feel uncomfortable or sexually threatened if she found herself alone in a room with Professor Okoampa-Ahoofe, she also quickly added, almost sheepishly, "But why would I want to be left alone in a room with this kind of person?" I realize here, of course, that I am only repeating myself slightly differently from before. This is probably because I am composing this column almost verbatim from notes that I had written down on a pad that KB had given me earlier on well before our second or third meeting in her office and immediately after KB and BTM had met with me to discuss the findings of their investigations. At any rate, what puzzled me or, perhaps, rather peeved me to the degree of even being obstreperously incensed, was the fact that at 22 or 26 years old – and on this count, the Dear Reader may choose his or her pick – Jay-Ell supposed herself to be among the very oldest of my students and therefore some sort of a self-appointed chaperon of her classmates.
Well, the true and practical fact of the matter is that I had at least two or three dozen students across all six of my classes, five of these classes being College Composition and Literature, the sixth of them being Introduction to Journalism or the Principles of Journalistic Writing, who ranged between 22 and 35 years old. Perhaps even more so among the students of my two Zoom-conducted Composition and Literature classes that I taught in the evening, mostly composed of mature adult students and parents. In my journalism class, I even had a student who was older than this 60-plus-year-old instructor and have had dozens of them during the course of the nearly three decades that I have been teaching at the College, some of these even older than my own parents at some point in time. If such presumptuousness or crass arrogance is not one that is bred of ethno-racial complex of superiority, then maybe we need a crackerjack Ivy-striped expert of clinical psychology to tell us precisely what this is.
Here again, the real problem was not the figural (in our particular context, statistical) or numerical age or ages of my students. Rather, the problem was the very notion that, somehow, Jay-Ell envisaged herself to have been either clinically or professionally certified to police my class and determine the fact of whether the language of my pedagogy/andragogy was "age appropriate." It turns out that "The Niggers Never Really Left the Plantation" after all. Which was why in my "on-the-spot" response to Jay-Ell in class about her impugnation of the relevance of an example that I had given while discussing James Joyce's very widely anthologized short story titled "Araby," I had pointed out for the edification of the plaintiff that all the professors at Nassau Community College who had the earned ranking of "tenured professor," from Assistant Professor to Full-Professor, had been peer-reviewed for the job or had had their classes and teaching methodologies and styles observed and evaluated by colleagues in the field or discipline of their specialties.
I also, naturally and logically interjected that at the close of the day, professors were fallible humans like the rest of global humanity and were thus from time to time prone to veering overboard, unintentionally, during the course of their lectures, and that this writer or professor was absolutely more integral to the norm than the anomaly or the exception. I guess the Dear Reader could aptly say that this was yours truly's way of apologizing for any pedagogy-related illustrations that might have been deemed to be either off-tangent or even downright intemperate by a student or two. In the case of Jay-Ell, BTM would reveal the fact that yours truly may very well have been accidentally scapegoated by the plaintiff who had, allegedly, experienced a workplace-related case of sexual harassment whose bitter and painful memories may have been triggered by her unsuspecting straight-shooting professor.
*Visit my blog at: KwameOkoampaAhoofeJr
By Kwame Okoampa-Ahoofe, Jr., PhD
English Department, SUNY-Nassau
Garden City, New York
March 1, 2023
E-mail: [email protected]