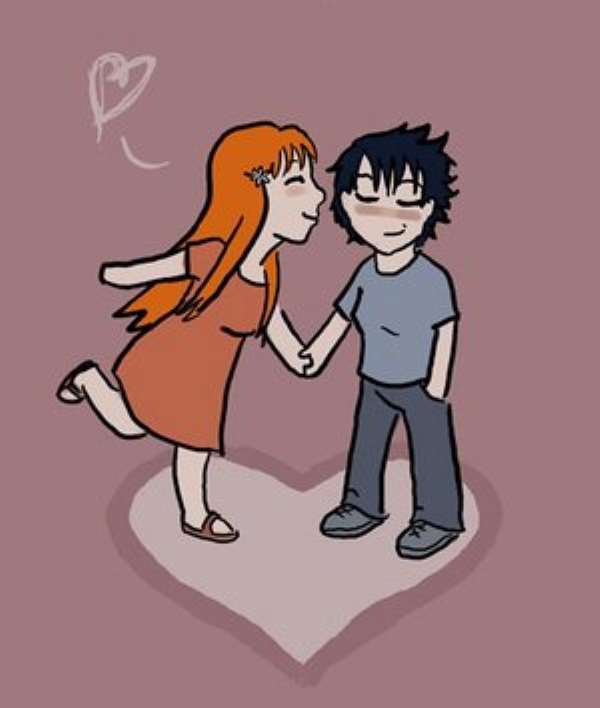 Romeo & Juliet Love
To the residents of Zenu, near Ashaiman, the riddle for them to solve is: "What'll push an innocent teenage girl into committing suicide by hanging herself?"
That was the sad occurrence the people woke up to yesterday morning when the 15-year-old Junior Secondary School girl was found to have hanged herself.
The cause of the pathetic 'tale' was reminiscent of Shakespeare's drama, 'Romeo and Juliet', for rumours making the rounds have it that Sheila Agbesugbor took her life following her father's disapproval of her relationship with a boy.
Close neighbours revealed that Sheila might have decided on ending it all as she could not break up her relations with her boy as demanded by the father who spotted them in an obscure corner the previous evening.
DSP Frank Awu, Ashaiman District Police Commander, said the deceased lived with her father, David Agbesugbor at Zenu.
He said Mr Agbesugbor at a time, noticed that the daughter was in relationship with the boy and vehemently objected it.
He said at about 9 p.m. on Wednesday, Mr Agbesugbor saw the deceased and the boyfriend at a secluded place and as he walked towards them, the boy took to his heels leaving Sheila behind.
DSP Awu said when the deceased returned home, the father sternly warned her and demanded that she severed the relationship with the boy, that was just before Sheila went to bed.
Surprisingly, the next morning, Sheila was found hanging in the balcony of her bed room.
The body has since been removed and deposited at the Tema General Hospital while investigations into the case continue.
Source: The Ghanaian Times