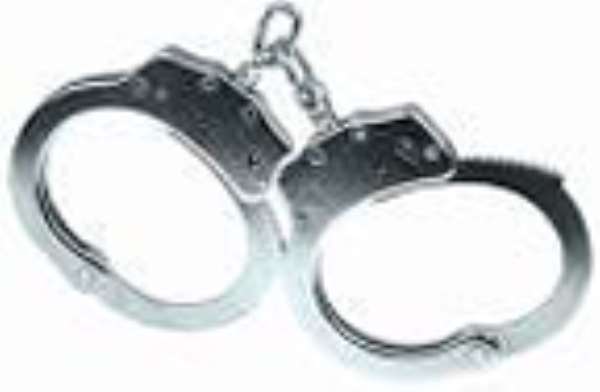 A 35-year-old man who posed as a Special Assistant from the Office of the Vice President in attempt to secure the release of goat thieves is in police grips.
The suspect, Nana Morrison went to the offices of the Highway Patrol Team at the Police Headquarters to secure the release of four persons suspected to have stolen goats.
He told the Commander that he was in his office at the Castle when he heard about the arrest of the men and decided to come and bail them.
The Commander of the Highway Unit, Superintendent Sayibu Gariba said following the arrest of four men with live goats at Teacher Mante, near Nsawam, the suspect called at his office but he was not there.
He said the suspect was asked to come back the next day, which he did and introduced himself as a Special Assistant for Special Duties at the Vice President's Office.
Superintendent Gariba said he called the Vice President's Office to verify the claim and it came out that the suspect did not work there.
He said it was then realised that the suspect was an impostor who must be involved in other criminal activities and so he was arrested for attempting to pervert the course of justice.
On January 3, 2007, the Daily Graphic carried the story of the arrest of four goat thieves who adopted a sinister method of smuggling their booty of 10 live goats past police check points from Teacher Mante to Accra.
Three of the four, Brabi Bortey, 40, Felix Ashia Laryea, 38 and Daniel Adjei, all residents of La, in an attempt to prevent the goats from bleating, drugged the animals by feeding them with corn spread with a chemical which induced sleep and drowsiness.
The fourth suspect, Ibrahim Hasim, 24, who lived at Fadama in Accra on hearing the arrest of the three suspects rushed to the Nsawam Police Station where the three had been detained and attempted to bribe the police by offering them ¢3.5 million to drop the case.
Source: Daily Graphic