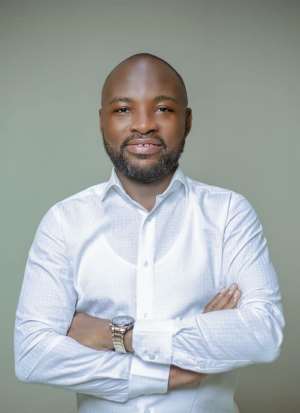 A Deputy National Youth Organizer of the main opposition National Democratic Congress Osman Ayariga has paid a solidarity visit to the mother of the late Imoro Sherrif, the soldier who was murdered at Ashaiman.
The late Imoro Sherrif was allegedly attacked at dawn on 4th March, 2023 and killed in cold blood.
In a statement released by the Deputy National Youth Organizer of the NDC, he called on the Ghana Police Service to expedite justice for the bereaved family by carefully investigating the matter to punish the real perpetrators of the crime.
He also pleaded with the Military High Command to put in measures to avoid the mass torturing of innocent citizens in situations like this.
Below is the full statement as sighted on Osman Ayariga's Facebook page:
I paid a solidarity visit to the mother of the slain soldier Imoro Sherrif and the victims of the recent Military brutality in Ashaiman.
Together with Greater Accra Deputy Regional Youth Organizer Alhaji Mohammed Juda, North East Regional Youth Organizer Abubakari Kudus, Constituency Youth organizers of Ashaiman Mohammed Kampa and Ali Abubakar Danjumah, Kpone Katamanso Youth Organizer Jerry John Adjorlolo, Tulaku Branch Chairman and the Assemblyman for Tulaku Electoral Area, we expressed our condolences to the mother, family and people of Ashaiman on the loss of the fallen Soldier.
The narrations from the people most especially the youth and scars on their bodies which resulted from unwarranted torture from the military are sad indeed.
The Ashaiman case should not be another talk shop that will end up on shelves. The inalienable Rights of citizens must be respected and protected at all times.
We encourage the Ghana Police Service to continuously investigate the issue diligently and effect justice to the bereaved family.
We also call on the leadership of the Millitary Command to put measures in place to avoid the recurrence of pain inflicted on innocent citizens in subsequent events that may involve the Military or require their intervention or assistance.
We call on all Civil Society Organizations and Human Rights activists to join this Clarion call to put a perpetual stop to Military Brutalities on innocent citizens.
May the soul of our hero Imoro Sheriff Rest In Peace.
#showworking #On_God