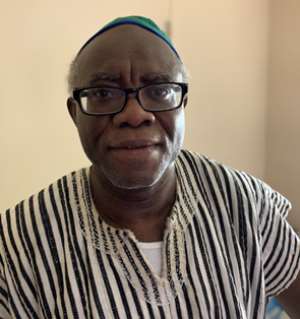 I graduated with the Doctor of Philosophy Degree from Temple University, Philadelphia, in May 1998, in African-American Studies, with an academic concentration in History and Literature. My specialty in Literature required that I take several courses in the English Department, in TU's College of the Humanities, such as Introduction to Literature, a survey course in Literary Theory, which was the only course that I would be allowed by my faculty advisors to take, primarily due to the "turf wars" that had become part and parcel of tertiary academic culture.
You see, it had become necessary and, I guess you could even say, imperative to take several courses across disciplines because the African-American Studies Department at Temple University was grouped under the category of the Social Sciences, whereas the study of Literature, of course, fell squarely under the Humanities. Surprisingly, and curiously, I must add, I would soon be called into the office of the Chairman of the African-American Studies Department to be quizzed about the "location" of my "loyalties." It was at once the most pathetic and preposterous encounter, to speak much less about the downright scandalous, of a Sanhedrin situation for me to face. I would later learn that but for my exceptionally good grades at the undergraduate level, as well as the fact that I had also been named a Ford Foundation Scholar or Fellow at the City College of New York of the City University of New York (CCNY of CUNY), I probably would not have made the cut, as it were, into the program, at least by the lights of my New Pharaohs.
You see, during the course of what, in retrospect, appears to have been a "serendipitous quarrel" with my apartment mate, OB, I would learn to my horrific and morally edifying instruction in human treachery and deceit that the then-Chairman of the African-American Studies Department at City College of New York had actually driven some 100 miles, that is, all the way from Harlem, New York, to North Philadelphia, where the main campus of Temple University was located, with the specific intent and objective of prevailing on "His Brother" and fellow "African-American" and Diasporic Tribesman Chairman of TU's Department of African-American Studies to deny me admission into the Doctoral Program of the Department, which was then newly established and was considered to be the foremost magnetic beacon and cynosure of the best and the brightest in the discipline all across the country and beyond.
Recently, in the wake of my royally failed de-tenuring coup d'état ordeal at the hands of the Acting Vice-President for Academic Affairs at Nassau Community College, where I have been teaching for some 26 years, I was pleasantly surprised when the Lady Chairperson of my department, that is, the English Department, called me in briefly and almost flabbergasted me with her knowledge of the fact that while yours truly was an undergraduate at New York City College, he had heroically gone to bat for the embattled Chairman of the latter college's African-American Studies Department, that is, the very same man and person who had driven some 100 miles, due-south, as it were, with his soon-to-be apartment mate, that is, OB, to have him summarily denied admission into TU's PhD Program. Now, has it not been said that ours is a very small world and a small place?
I nodded slightly to KB to the effect that, indeed, I had literally stepped up to the plate and done what none of the faculty members and colleagues of Dr. LJ would do for him. The latter had been accused of fanning the flames of Antisemitism and gravely risked being de-tenured and promptly fired from his job. I would use the fact that the quite sizeable and very powerful members of City College's Jewish sub-community, with the remarkable exception of a very few and almost numerically and politically insignificant faculty members and administrators, had raucously cheered on Prof. Michael Levin, all in the dubious name of "Academic Freedom," when Prof. Levin wrote and published reams of "refereed" essays and articles and a couple of books seeking to "scientifically" prove the innate and genetical inferiority of Global African Humanity.
On the other hand, Dr. LJ had taken to the media airwaves and the television screens to pontifically propagate the "Myth of Jewish Aggrandizement of Wealth at the Expense of the Massive Enslavement and the Wanton Exploitation of African Humanity." Somehow, many of the same staunch backers of the Anti-African denigration and inferiorization and dehumanization by Prof. Levin, all in the name of the latter's inviolable and inalienable right to "Academic Freedom," had also decided that when it came to Dr. LJ's equally simplistic, ahistorical and patently non-scholarly and decidedly bogus propagation of the myth of Jewish premeditated and collaborative and corporate participation and profiteering from the massive and the perennial enslavement of African Humanity, these psychologically warped crackpot effusions were absolutely untenable, even downright blasphemous, for the supporters of Dr. LJ to invoke in the protective name of the pedagogical mantra of "Academic Freedom."
At any rate, for all my pains and "Quixotic Heroism," as it would later turn out, Dr. LJ or Dr. Jay, as he was more popularly known, would reward me not only with a fierce determination, never imagined, to have this writer summarily denied a well-deserved admission into TU's doctoral-degree program in African-American Studies, he would also literally crumple up his recommendation form, half masticated, into a spitball, and expertly and perfectly pitch the same into the waste-paper bin in his very spacious but shabbily appointed office over Amsterdam Avenue, on the fourth floor of City College's North Academic Building or NAC Building and, beaming with a smile of smug self-satisfaction, later inform yours truly that he had already mailed his recommendation form, mind the Dear Reader, not even a recommendation letter, to the Temple University Graduate School for the Arts and Sciences.
Now, I do not intend to bore the Dear Reader with another unnecessarily detailed rehashing of the same narrative here. Those of our readers who are interested could readily access my fairly detailed account of this most depressing but, nonetheless, all too predictable story in my slim book titled "The New Scapegoats: Colored-on-Black Racism" (iUniverse, 2005). I often call my academic specialty as one of Global African Studies because that was precisely what I did at the time.
*Visit my blog at: KwameOkoampaAhoofeJr
By Kwame Okoampa-Ahoofe, Jr., PhD
English Department, SUNY-Nassau
Garden City, New York
February 17, 2023
E-mail: [email protected]