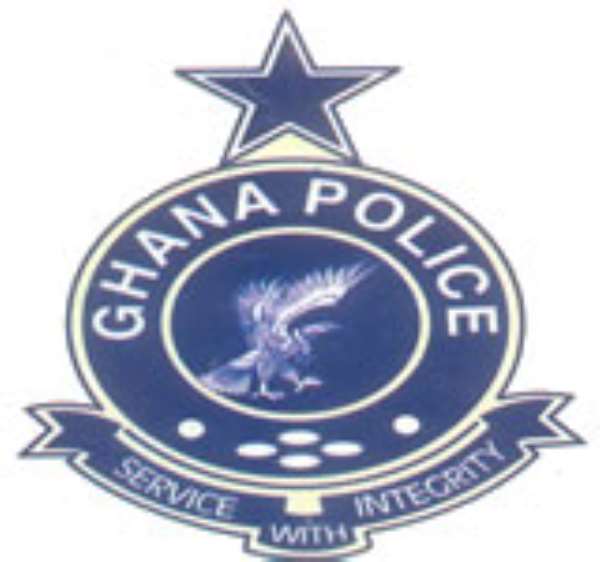 An anti-robbery squad from the Tema Regional Police Command has raided a location on the Shai Hills, suspected to be a hideout for armed robbers and seized arms and ammunitions.
Four men suspected to be robbers engaged the police in a gun battle and while three of them escaped, the police managed to arrest one and seized three shotguns and one pistol seized.
Briefing the press after the operation, the Tema Regional Police Commander, Deputy Commissioner of Police, Jonathan Yakubu said the police received information that a group of suspected armed robbers had gathered in a thicket and raided a house in which four "heavily built men" were holding a meeting. On seeing the police, one of the four men later identified as the gang leader, Abdul Cheche opened fire on the police.
The police returned fire but enough distraction had been caused for the men to flee the scene. The police gave the men a hot chase through the hills and arrested Haruna Moro, 24, but the rest escaped, the Police Commander explained.
A bag Moro was carrying was found to contain three short guns, a quantity of both life and expended cartridges and a magic talisman. Moro was also carrying a pistol.
Armed with a list of other suspected robbers now on the run, the Tema Police have mounted a search for them and appealed to the public for information, which may lead to their arrest. The names of the three who are believed to be Fulani herdsmen have only been given as Kadiri, Issifu and Abdul Cheche, the alleged gang leader.
The Police believe that the three wanted men attempted unsuccessfully to rob passengers on three vehicles on the Afienya Dawhenya road of valuables last week.
DCP Yakubu said Moro would soon be arraigned on the appropriate charges.
Source: Daily Graphic