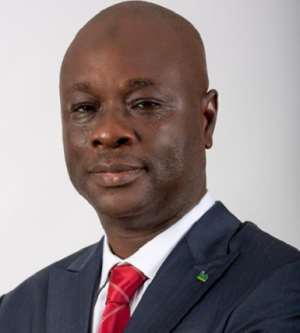 Alhaji Alhassan Yakubu-Tali
The Agricultural Development Bank (ADB) PLC has launched a new corporate strategy with a commitment to strengthen Agribusiness Financing to accelerate the achievement of its vision "to be the people's bank, harnessing the transformational power of agribusiness for wealth creation."
The new corporate strategy, which was considered and approved by the Board of Directors of the Bank, replaces a 3-year strategy that expired on December 31, 2022.
It is anchored on a theme, "Going Above and Beyond the Predictable," and has nine pillars to guide the direction of the Bank for the next few years.
The new corporate strategy is aimed at enhancing the bank's dominance as the leader in agribusiness financing in the country and, at the same time, leveraging technology to reposition its Retail and Digital Banking space.
Other key focus areas include financial performance, process improvement to enhance turnaround time, risk management, and customer experience.
In his brief remarks at the launch, the Managing Director, Alhaji Alhassan Yakubu-Tali reiterated the Bank's commitment to agribusiness financing, saying "as the people's bank, harnessing the transformational power of agribusiness for wealth creation, ADB is taking necessary steps to strengthen its dominance as a leader in agribusiness financing in Ghana."
"ADB will continue to remain leader and dominant in agribusiness financing across the entire agricultural value chain," he added
In the area of digital and retail banking, Alhaji Yakubu-Tali announced that "ADB has rolled out strategies towards improving its digital and retail banking segments in order to enhance convenience and service delivery."
"The bank will also leverage strongly on technology and other channels to extend banking services to non-banked or underserved areas," he added.
The Managing Director stated that the current happenings at the world stage, ranging from COVID-19, the Russia-Ukraine war, the slowdown in the global economy, high inflationary pressures, exchange rate challenges, and the domestic debt exchange programme by the government, among others, require strategic decisions to make the Bank competitive and meet its performance indicators.
Alhaji Alhassan Yakubu-Tali commended the Bank's cherished customers for their loyalty and continuous trust in the ADB Brand, its products and services. He assured the customers and all other stakeholders of the Bank's commitment to continually improve to serve them better.
The Managing Director further commended the Board, Management, and Staff for their readiness in helping to take the Bank to the next level of improved profitability and growth.
The Agricultural Development Bank PLC recently rolled out the instant issuance of GH-Link Card and also upgraded its internet banking service platform to promote remote banking as part of the transformational agenda. The Bank has also put in place measures to ensure regular review of its products and services to continuously meet the banking needs of both existing and potential customers.