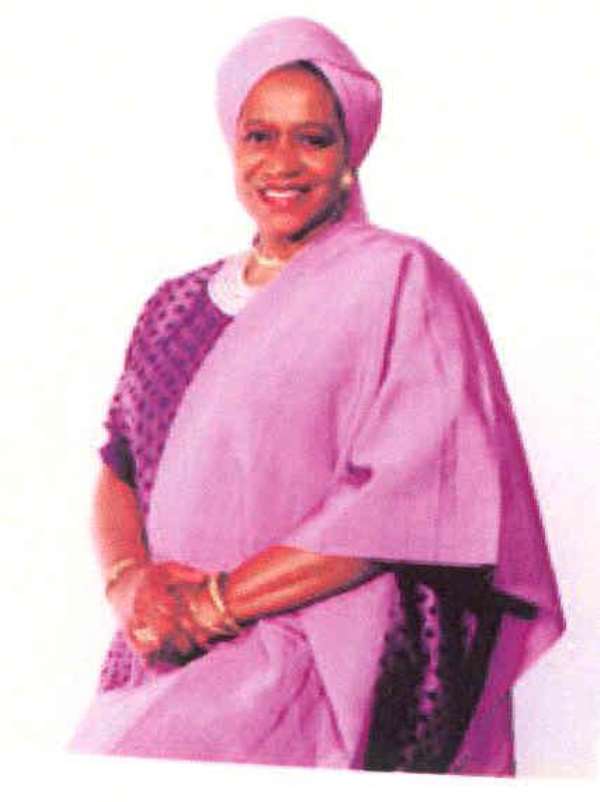 Is She The One?
It can't be true was my swift reaction when I read a story introducing one Dr. Erika Bennett as a Special Assistant to President Kufuor.
The first time I came into contact with Dr. Bennett was when he came to Ghana as an Executive Member of the Africa Business Forum (or some organisation like that) many years ago. She was then also a top management member of the African Communication Agency, a South African Communications Firm that also represented CNN's interests.
Lately, she has been more frequent in Ghana because of her membership of the President's Investment Advisory Council.
So, when did she become a Special Assistant?
A story about people wishing Minister Louis Farrakhan well said in part quoted in part that "Dr. Erieka Bennett, special assistant to John Agyekum Kufuor, President of Ghana said, on behalf of the people from Ghana we send warm wishes. Prayers will be offered for Minister Farrakhan's good health."
The Ghanaweb.com report went further to explain that Minister Farrakhan had a successful major and serious 12-hour abdominal operation to help correct the severe damage caused by the radiated seed implantation procedure he received to treat his prostate cancer.
A call to Information Minister Kwamena Bartels enquiring about the status of Dr. Bennett was a surprise to him. He insisted that there has been no such appointment.
Mr. Bartels confirmed her membership of the Ghana Investment Advisory Council, explaining though that no member of the Council has the authority to even issue statements on behalf of the President.
Asked if she was South African, Mr. Bartels said she is of African American origin.