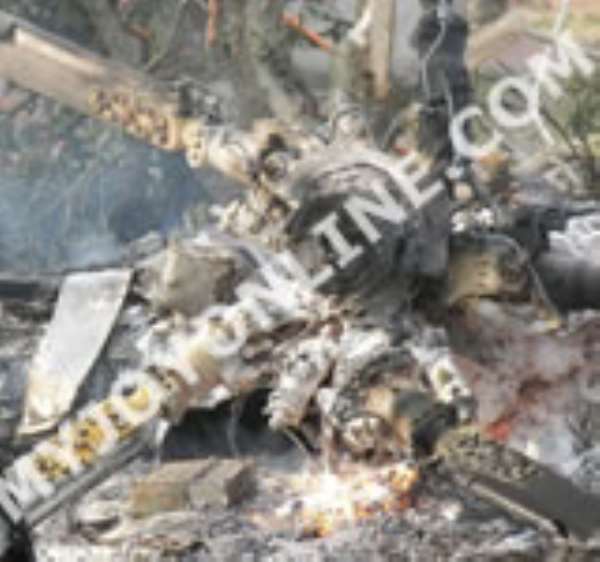 Investigators have recovered the black box of the Mi -17 helicopter which crashed and burnt to ashes on Friday at Adukrom in the Eastern Region.
Defence Ministry sources are hopeful the electronic device which records flight communication would help unravel the cause of the accident.
Joy News has also learnt that a board of enquiry will be constituted to further examine the findings of the preliminary investigation team currently based at the Defence Ministry at Burma Camp.
The military chopper, one of four recently acquired by the State, was carrying the remains of Air Marshall Michael Otu, Ghana's second Chief of Defence Staff who died in October 2006, at the age of 81 for interment when it crashed and burnt.