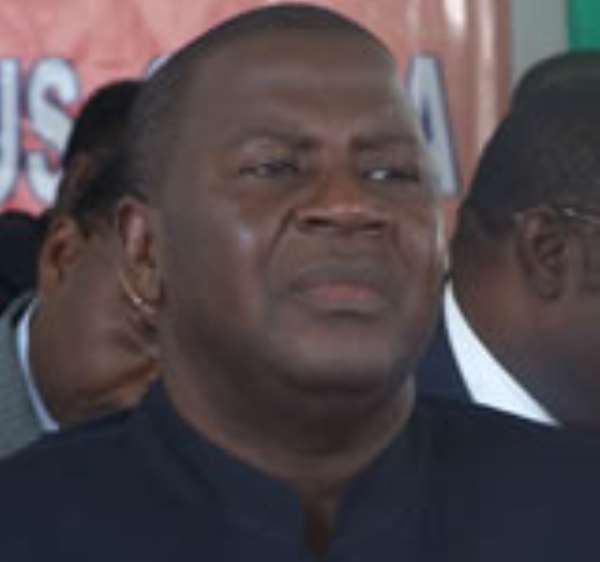 Vice President Alhaji Mahama on Monday launched a website to promote efforts at ensuring that transparency and accountability become the hallmark of the mining industry in Ghana.

The website: www.gheiti.gov.gh, which was the brainchild of the Executive with support from Germany would showcase information on fiscal inputs and outputs of the industry.

Vice President Mahama launched the ICT facility in Accra at a day's international workshop on Extractive Industries Transparency Initiative (EITI), launched by the British Prime Minister in South Africa in 2002, to among other things ensure greater transparency and accountability in the exploitation of natural resources.

"We all know that this website will be inaccessible to the average Ghanaian. However, they listen to radio and read local newspapers," he said.

Vice President Mahama, therefore, challenged the Independent Aggregator to publish its reports in the mass media or bulletins and newsletters of the district assemblies to "constitute a veritable part of the transparency and accountability process in governance".

He said the setting up of a National Steering Committee and the establishment of a Secretariat on EITI called for accountability and transparency in the management of forest resources.

Vice President Mahama said: "Ghana as a signatory to the EITI concept has to ensure that things are done right on the part of the investor, operator and government in a collaborative manner.

"To this end, a legislative framework will soon be put in place to give legal backing to the concept, which will then enable Government to give regular budgetary support to the initiative."

Referring to the publish-what-you-pay media concept adopted by the Ghana Chamber of Mines for mining companies, Vice President Mahama asked the Chamber to improve on the notion by adding:
"Restore-what-you-damage" in order to reduce tensions associated with mining activities in some local communities. This attracted cheers.

He said Ghana had introduced generous incentive packages and a fiscal regime to boost the mining industry.

Some of these incentives included royalty payments of three percent on production; loss carry forward for five years and capital allowance of 80 percent in the first year of operation while the rest is spread over the lifetime of the mine.

"It is common knowledge that the price of gold has increased steadily in recent times, yet mining companies continue to pay three percent royalty to Government. One would have expected an increase in royalty payments based on the sliding scale of three and six percent.

"This is not being done and it is of concern to Government," he said.
Source GNA