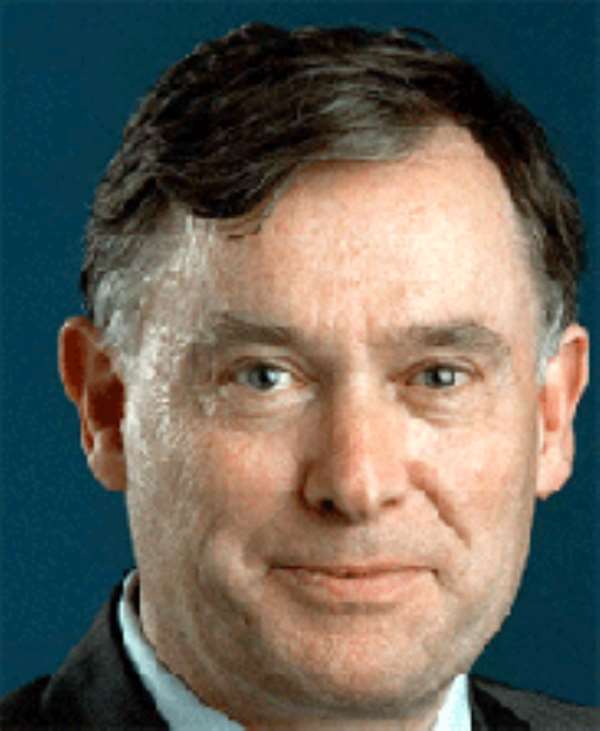 The German President, Mr Horst Kohler, has underscored the need for Europe to pursue a major shift in its policy towards Africa. That, he said, would help to enhance the continent's political, social and economic development.
Addressing the opening session of a two-day conference of the Partnership with Africa in Accra on last Saturday, Mr Kohler, a former Managing Director of the International Monetary Fund (IMF), said there were inconsistencies in some of the values and actions of Europe towards Africa and called for a change in that behaviour.
He said the policy shift and the change in behaviour were crucial for Africa's effort to provide a better future for its youth.
The conference was attended by Presidents J.A. Kufuor of Ghana, Olusegun Obasanjo of Nigeria, Ellen Johnson-Sirleaf of Liberia, Festus Mogae of Botswana and Thomas Yayi Boni of Benin.
They joined 50 youth leaders from 18 African countries and Germany to discuss issues concerning the development of Africa and Germany.
The other dignitaries who participated in the conference, which was on the theme: "Two Generations, One Future", were Dr Alpha Oumar Konare, the President of the African Union Commission, and Dr Mohammed Ibn Chambas, the President of the ECOWAS Commission.
Mr Kohler said while Europe enjoyed the luxury of completing its process of modernisation without much competition from other societies, the continent was exploiting its technical superiority to display its dominance in Asia, Africa and Latin America.
"Today too it is inconsistent that we in Europe ourselves demand justice, while closing our eyes to injustices in Africa. This means that we in the North must change our behaviour," he stated.
In the political sphere, the German President said, "We cannot accept human rights violations which take place on our neighbouring continent."
In the economic sphere, he said, "We must not bar Africa's way to export opportunities," and singled out the fisheries policy of the European Union which built up over capacities and bought fishing rights from African countries, as well as subsidised exports of surplus foodstuffs, which flooded the African markets and prevented the independent development of sustainable food bases in Africa.
President Kufuor said the focus on the youth as important stakeholders in national development was refreshing and worthy, more so since young persons in Africa were to be seen around adults but not to be heard.
He said the forum provided a new approach for adults and the youth to develop a shared purpose and a common understanding of issues and to tap into the ingenuity of the youth to channel their collective energy into accelerated national development.
The President said it was expected that the outcomes of the forum would contribute to the realisation of the objectives of the New Partnership for Africa's Development (NEPAD) which were being supported by Germany.
Later in the day, a gala dinner was held at the Castle for the Presidents and other participants of the forum.
Story by Nehemia Owusu Achiaw