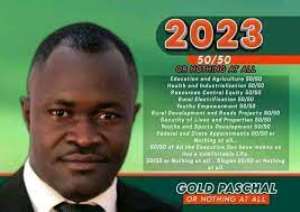 Igbo Elders Consultative Assembly has ordered for forensic investigations onto allegations of numerous attempts to assassinate the governorship candidate of the Allied Peoples Movement, APM in Ebonyi State, Rev Gold Paschal Nwaigwe. This comes as the body frowns at numerous politically motivated death and assassination attempts in the state.
This was part of the resolutions during the last meeting of the forum where the governorship candidate of Allied Peoples Movement Rev Gold Paschal Nwaigwe solicited the assistance the distinguished Igbo Elders to call Governor Dave Umahi to order and allow free reign of political activities in the state.
Speaking at the meeting, the Chairman of Igbo Elders Consultative Forum and former governor of Anambra State, Dr Chukwuemeka Ezeife said that he has discussed the issue of threats to the life of Rev Gold Paschal with Governor Umahi and the former denied any involvement. Dr EZeife cautioned against intimidation of candidates, murders, assassinations and all miscellaneous matters that does not help the advancement of democracy.
Other members of the forum condemned the numerous vases of murder, attacks, arson. disappearances and use of security personnel against opponents which has characterizes the campaign trajectory in Ebonyi State.
The influential elders instituted an undercover investigation to ensure those behind the assassination attempts are brought to book.
Igbo Elders Consultative Forum also warned the Independent National Electoral Commission INEC to abide by the rules of the electoral act in Ebonyi State, South East and Nigeria. They said that any attempt to trample on the will of the people especially in the governorship elevations in the manner the presidential elections was conducted, is a panacea for anarchy.
The forum also asked the Labour Party Presidential Candidate , Mr Peter Ob to use all legal means to reclaim his stolen mandate, claiming that the presidential polls was flawed and a slap on Nigeria's image.
The Governorship Candidate of the All Progressive Grand Alliance APGA in Ebonyi State, Prof Bernard Odoh survived assassination attempt three weeks ago, but some of his security details were felled by bullets. He is also currently raising alarm that Governor Dave Umahi wants to use the Police to arrest him few days to the elections on a tramped-up murder charges. He has reported the matter to relevant Igbo Elders and APGA Leaderships who are currently investigating the matter..