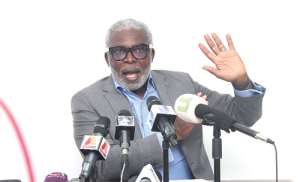 Mr Kofi Kapito, Chief Executive Officer, Consumer Protection Agency
The CPA would like to commend the PURC for undertaking it task as the institution mandated for its supervisory role on the two major utilities service providers in the country.
However, in recent times the work of the PURC has been tilted only to the side of the service providers in relations to price fixing.
The Public Utilities Regulatory Commission Act, 1997 (Act 538) mandates the PURC to protect the interest of consumers at all times which unfortunately has fallen short of expectations.
Though PURC support the utilities service providers in price adjustment they do not offer the same effort when consumers demand better services from the utility service providers which in most times fall short of expectations.
We are therefore calling on the PURC to use the same strength in announcing tariff increases in making sure that the service providers live up to expectations. After the first quarter, if consumers are still facing the numerous problems being confronted in accessing these services there is no way the Consumer Protection Agency will support any tariff adjustment in future.
Public Utilities Regulatory Commission Act, 1997 (Act 538) provide for the establishment of a Public Utilities Regulatory Commission (PURC) "to regulate and oversee the provision of utility services by public utilities to consumers and to provide for related matters." Section 4 - Independence of the Commission • Subject to the provisions of this Act, the Commission shall NOT be subject to the direction or control of any person or authority in the performance of its functions.
The CPA will not hesitate to go to court and seek an injunction to stop the implementation of the any upward price adjustment as announced every quarter.