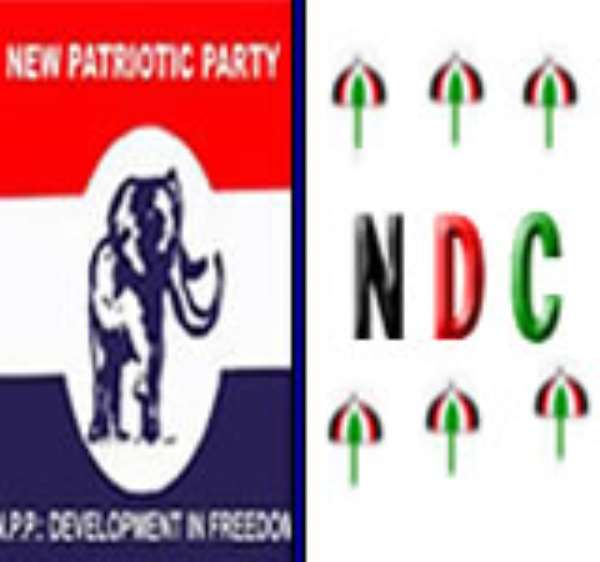 Leading members of the ruling New Patriotic Party (NPP) have accepted a challenge from the National Democratic Congress (NDC) that the 2008 general elections be contested on the platform of ideas and not on personal scores.

Such a development, they pointed out, was likely to offer the electorate a better choice and a more informed opinion as to which of the two political traditions was better able to articulate the development concerns of the people when given the mandate to govern.

Among the leading members of the ruling party who have lent their support to the call of the NDC were Nana Addo Dankwa Akuffo-Addo, Minister for Foreign Affairs and Regional Integration as well as Dr Konadu Apraku, former Minister for Regional Integration.

Nana Akuffo-Addo and Dr Apraku said there was the need to offer the voting populace the opportunity to compare and contrast the rate of development chalked under the eight years of NDC rule to that of NPP.

The NDC had in a solidarity message to delegates at the just ended NPP conference intimated that the party was ready to contest the 2008 elections on ideas and achievements at national elections rather than a dwelling on personalities and bickering that had characterized previous elections.

Mr Baba Jamal, a Deputy General Secretary of the largest opposition party told the delegates that his party was a better performer when it was at the helm of power and it will use that to torpedo the NPP's quest for a third term at the 2008 general elections.

Speaking at a rally at Koforidua Jackson's Park on Sunday to round off the NPP 2007 delegates conference, Nana Akuffo-Addo, who was widely considered a front-runner for the NPP slot, said pronouncements of leading members of the NDC should gladden the hearts of all well-meaning Ghanaians.

He said the NPP welcomed the contest of ideas so that the superior idea, which he believed resided in the bosom of the NPP, would prevail.

According to Nana Akuffo-Addo, the performance of the NPP had been phenomenal citing a number of development projects, he claimed the NPP had chalked since assuming office as against the performance of the NDC when it had the opportunity to govern.

Dr Apraku also welcomed the pronouncements of Mr Jamal since according to him, the proposals tabled by the largest opposition party in Ghana would be in the interest of the entire nation and help entrench the values of democratic politicking.
From GNA